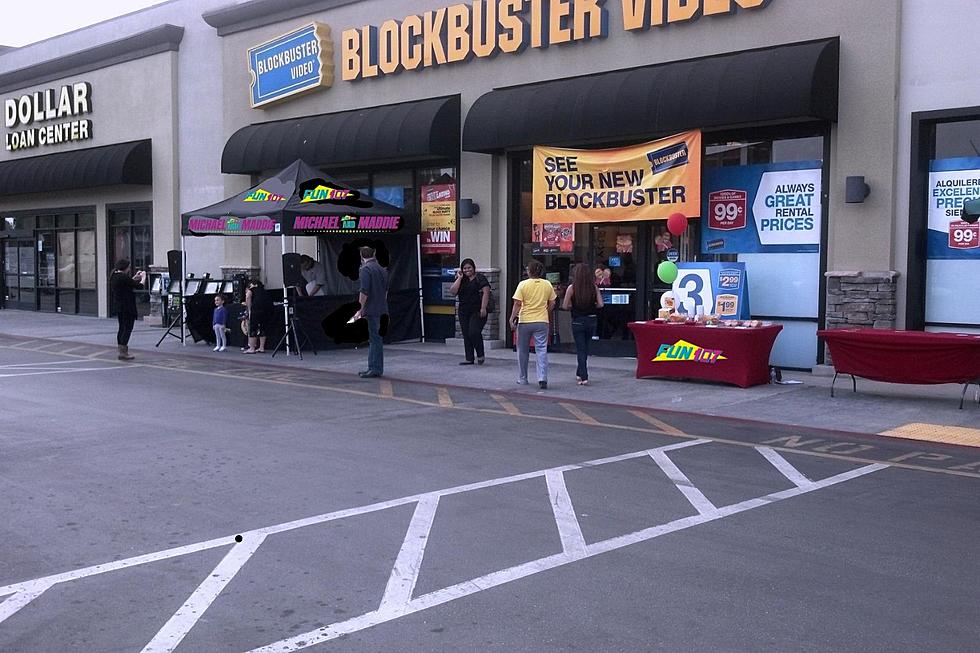 SouthCoast Locations Perfect for a New Blockbuster Video
Blockbuster via Facebook
Following the lead of Ames Department Stores, Blockbuster Video has been in the news this week, with rumblings of the '90s video giant making a comeback.
In case you haven't heard, the chain appears to have activated its dormant website Blockbuster.com. The site features the Blockbuster logo and a simple message: "We are working on rewinding your movie."
But what does that mean? Does that mean that a rebirth of Blockbuster is soon to come? Or are we all reading way to much into this?
While our '90s selves never would have believed it, it's hard to envision a world in which people would actually drive to a store, pick up physical movies and video games, then drive home to watch or play them.
But that's exactly what we used to do at our local Blockbuster Video stores here on the SouthCoast. Renting a movie was an event. If you were extra-crafty, you'd rent the super-popular movie Thursday night and hold it over 'til the weekend to watch it.
While many of us have nostalgia for a good old-fashioned "Blockbuster night," it's likely that nostalgia would wear off pretty quickly after a few visits. Also, ask anyone under 20 years old about Blockbuster. There is no emotional connection whatsoever.
Fun 107 morning show producer Gazelle may have had the best take on this Blockbuster development.  He likes the idea of a Blockbuster streaming service called "Generations" that features movies only.  Maybe they could specialize in throwback movies from the '80s and '90s?
Who cares if they've made fun of streaming services in the past on their Facebook page?
Like Taylor Swift would say, in one way or another, Blockbuster's "coming back harder than a '90s trend."
Great SouthCoas Locations for a Revived Blockbuster Video
Blockbuster is in the news this with rumors of a comeback. Fun 107 fans share their ideas about where the beloved company should set up its big return.
More From WFHN-FM/FUN 107