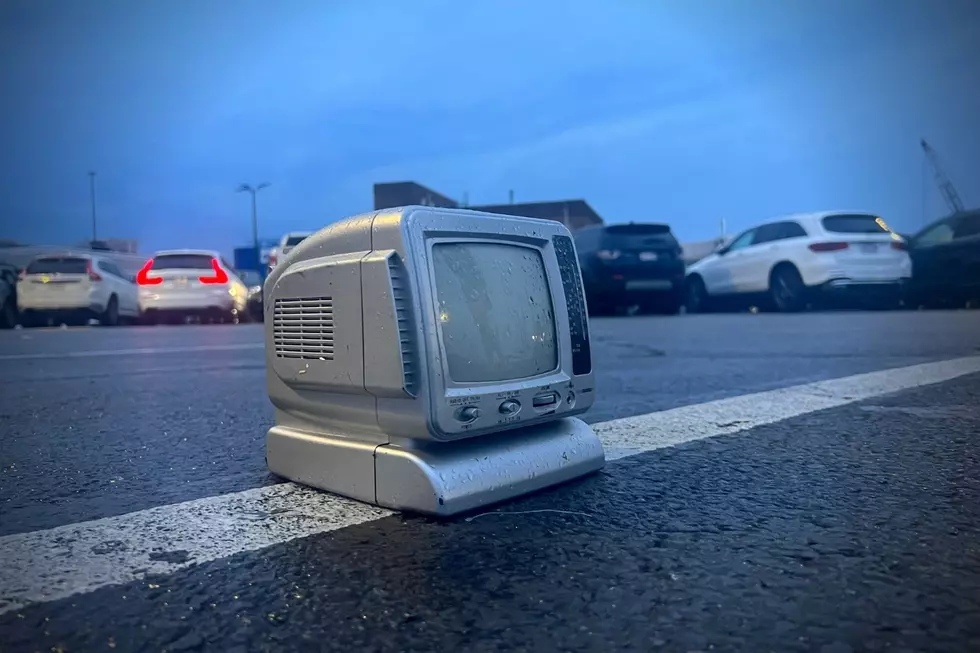 Some Litterbug Left Behind a Portable TV in a New Bedford Parking Lot
Gazelle/Townsquare Media
Just when I thought I've seen it all, New Bedford's finest comes through with a gem.
With the summer season already in the rearview and the cooler fall weather taking hold, I'm trying to sneak in as many visits to Acushnet Creamery on Pier 3 as possible. Sure, you can enjoy ice cream all year long, but there's something that hits differently about a tasty cone on a warm night by the waterfront.
As my fiancee and I were heading out, I noticed something odd in one of the parking spaces:
Someone had left behind the loneliest-looking portable television.
It was clear as day that this was purposely discarded with no signs that it accidentally fell out of someone's vehicle. Not a scratch on it.
Here's my question to whoever this litterbug is: If this TV no longer worked, is it that hard to find a dumpster or a trash bin? It's small enough. This is how you damage other people's vehicles. All it takes is for someone to pull into the spot quick enough and it's a recipe for a problem.
I'm fully aware that it's an inanimate object, but I've seen The Brave Little Toaster and this TV brought back all the nostalgic feelings, seeing it just sitting there alone.
To be honest with you, this relic of technology is unheard of in 2022, but it looks like someone was still holding on to the past. Unfortunately, they couldn't properly dispose of it, but here we are.
Do better, people. There's no reason to litter. Especially something as clunky as a small TV.
Sorry, but it's just weird.
KEEP READING: Check out these totally awesome '80s toys
24 Cash-Only SouthCoast Businesses
Here are 24 businesses on the SouthCoast that only accept cash (and sometimes checks), but no credit or debit cards.
More From WFHN-FM/FUN 107