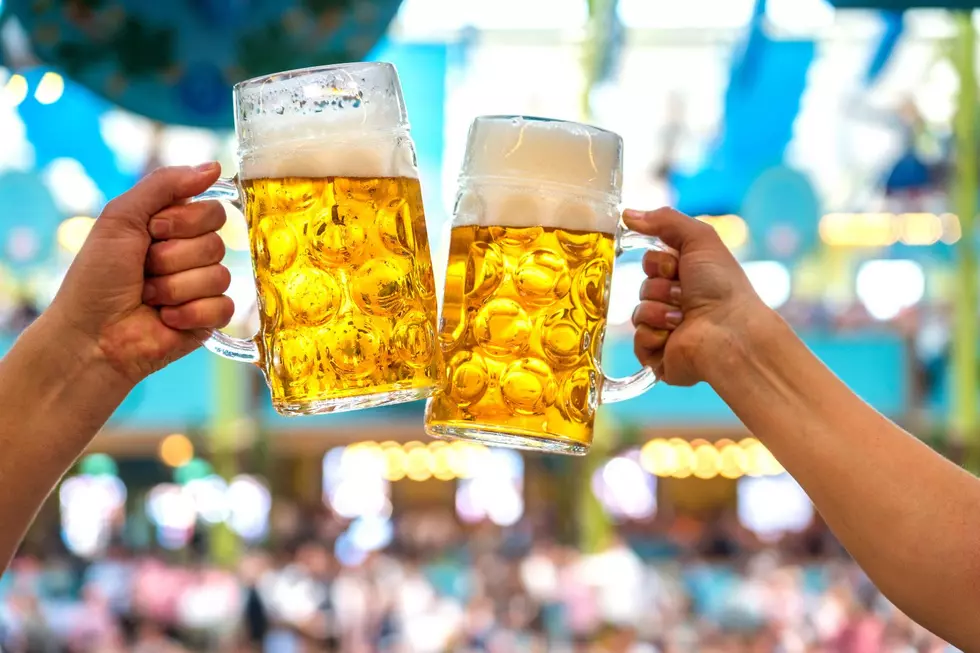 Raise a Stein to the Return of Oktoberfest on Pier 3 in Downtown New Bedford
Canva
Raise a stein glass in preparation for the 16th annual Oktoberfest returning to downtown New Bedford on Saturday, Oct. 1, 3 to 11 p.m. Christian Silveira, a member of the SouthCoast Business Alliance, joined Michael and Maddie about what to expect at Pier 3.
SouthCoast Business Alliance Gives Back
Silveira shared that the SouthCoast Business Alliance is 100% volunteer-based with 18 active members devoting their time to giving back to the community. All proceeds from the event are donated back to the SouthCoast community through non-profit organizations for at-risk youth and educational-based charities.
"We have done a lot with Friends of Jack Foundation. ... We have given back to Children Advocacy Center (of Bristol County) which helps kids of sexual abuse and we have given back to the Dennison Memorial Center," Silveira said.
Over the last two decades, this event has raised over $1 million for those who need it most.
What To Expect at Octoberfest
Get ready to eat, drink, and be merry (responsibly, of course). There will be over 20 types of beer to choose from with live entertainment to go along. There will be plenty of options for food, with businesses such as Two Sisters, a Portuguese food truck and The Clam Shack in attendance. Domino's also donated pizza for anyone looking for a quick slice.
This year's line-up of entertainment includes Off-Kilter, Citrus Biscuit, NB Rudeboys and Morrissey Boulevard.
Good News. There's Free Parking.
In years past, there have been parking issues, but not this year.
"Free parking will be in the old NStar building near Mirasol's on the waterfront," Silveira said. "There will be a shuttle in the parking lot to bring you straight to Oktoberfest. Please be aware that all cars must be out of the parking lot by 12:30 am."
Thanks to the combined efforts of SouthCoast Business Alliance, Bask, Stonegate Mortgage and Claremont Properties, Oktoberfest will be bigger and better than ever.
Pre-order tickets online for $15 or purchase them at the door for $20. Rain or shine, the pier will be filled with people enjoying the first day of October with a refreshing sip (or two) of cold beer and having a good time with great friends.
25 New Bedford Bars That Are No Longer Here, But That We'll Never Forget
From 908 to the Regal Beagle on Acushnet Ave, these are the bars that are no longer with us but never forgotten.
More From WFHN-FM/FUN 107