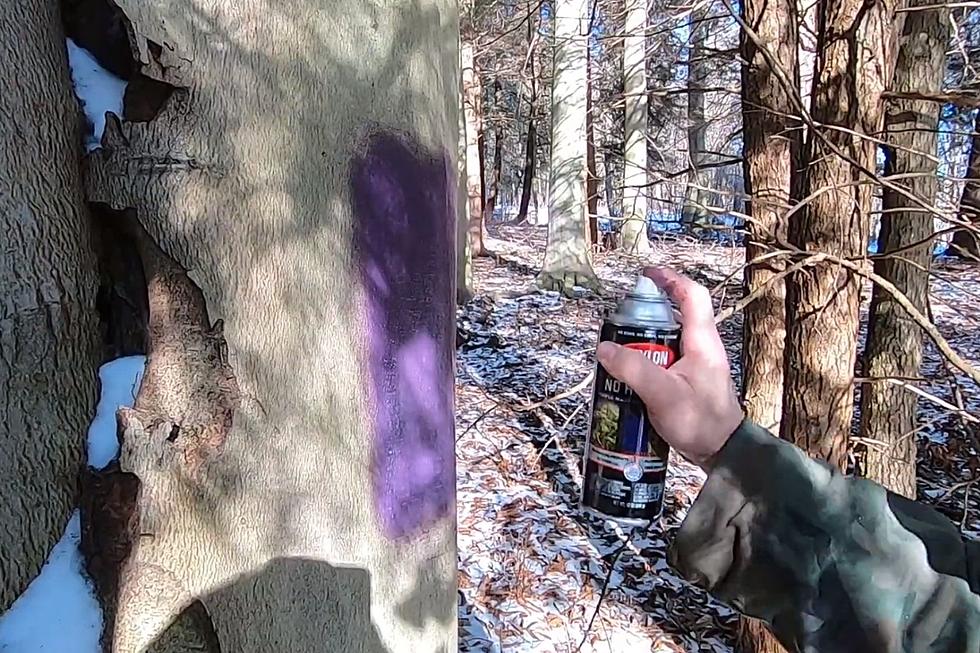 Should Massachusetts Adopt the Purple Paint Law?
Whitetail obsession outdoors via YouTube
Now that we are getting vaccinated, we have begun to make plans for a summer vacation up to Maine to visit my sister and her family. Her home is located on acres of land not far from the Saco River. One of our favorite things to do is to go out hiking in the woods behind her home.
One afternoon, we came across an area of land where a group of trees was deliberately spray painted with bright purple paint.
That's odd, I thought to myself, but didn't think too much about it.
When we passed the trees on the way back, I asked my brother-in-law what was up with the purple trees. He told me that the purple paint on the trees symbolizes no trespassing in Maine.
Apparently, it is a cheaper, more effective way to post a "no trespassing" message, particularly in the areas of Maine where property could span over many acres. Instead of buying hundreds of signs, the purple paint does the job.
The Maine law reads that the paint needs to be applied in vertical lines on the tree at least one inch wide and eight inches high. The lines need to be painted between three to six feet off of the ground so that it is easy to see. In addition to purple, silver or aluminum color is also acceptable.
I think Massachusetts could use a law like this. While it doesn't matter much for places like New Bedford or Fall River, a purple paint law could certainly be useful in Rochester, Mattapoisett, Marion, Dighton, Rehoboth – we have a lot of wooded areas outside of our cities.
There's an awful lot of hunting that takes place in these parts of the SouthCoast. The purple paint law would be a perfect way to let hunters know that they may be accidentally venturing onto private property.
How Many in America: From Guns to Ghost Towns
Can you take a guess as to how many public schools are in the U.S.? Do you have any clue as to how many billionaires might be residing there? Read on to find out—and learn a thing or two about each of these selection's cultural significance and legacy along the way.
More From WFHN-FM/FUN 107