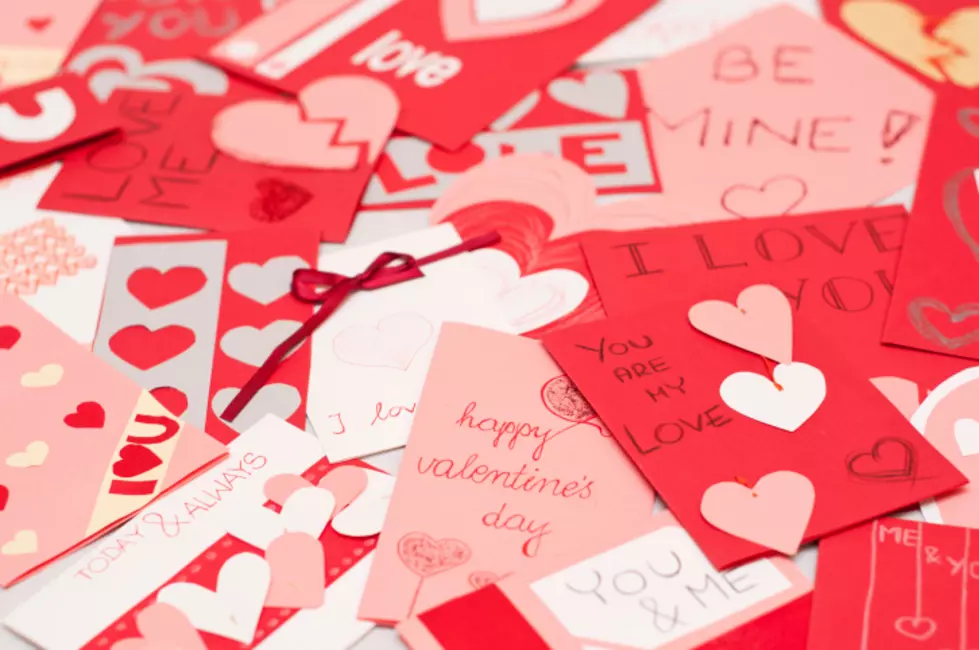 Send Virtual Valentines to Boston Children's Patients
Getty Images/iStockphoto
Boston Children's Hospital is once again looking for people to send virtual Valentine's to their young patients.
Valentine's Day is coming up quickly, but that doesn't mean there isn't still time to send young kids spending the holiday in the hospital some happy thoughts.
For Valentine's 2020, the Boston Children's Hospital Trust has teamed up with The William P. and Bella Cohen Family Foundation to bring a little love to the patients.
While most kids are doing Valentine's Day card exchanges at school or eating treats from their parents, many kids are spending the holiday is the hospital and could use a little something to brighten their day.
That's where these virtual Valentines come in.
People can visit the hospital website and in a few clicks fill out a valentine for a patient.
You get to choose from some super cute designs too. A sloth, a unicorn or a llama all with hearts for eyes and a simple "Happy Valentine's Day" message above their heads.
It's something so simple that can mean so much.
And this year it could mean even more.
That's because if the hospital hits its goal of 10,000 virtual valentines. The William P. and Bella Cohen Family Foundation will send a stuffed animal to every single patient at Boston Children's.
And you can help make it happen.
Click here to head straight to the hospital's virtual valentines page. A few clicks while sitting at your desk could help make this holiday a little sweeter for Boston's littlest patients.
Enter your number to get our free mobile app
More From WFHN-FM/FUN 107