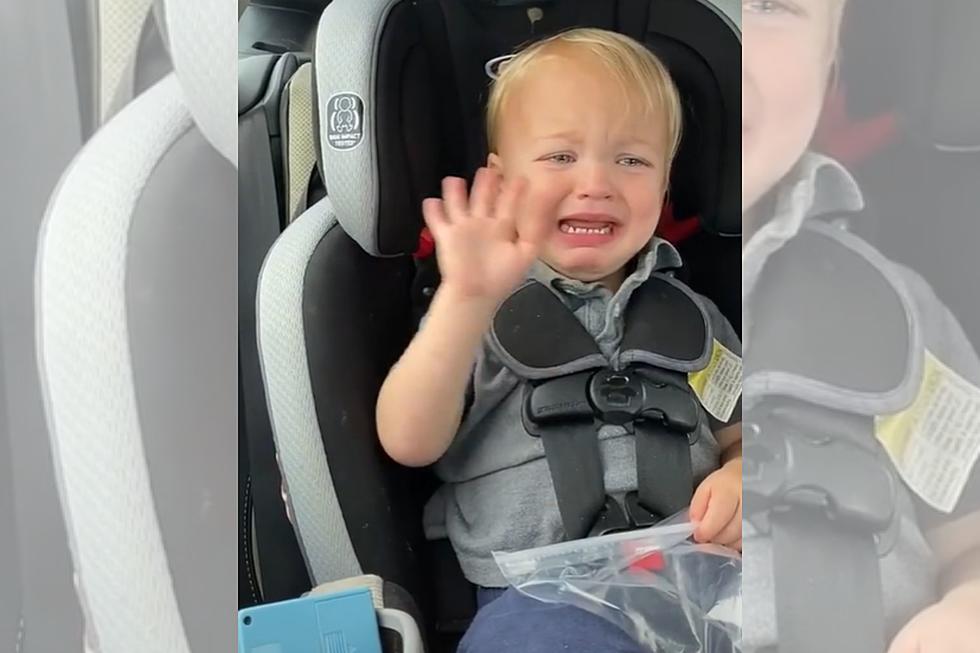 Cape Cod Vacation Ends in Tears For Boy Devastated to Leave
@visitcapecod via TikTok
This little boy saying goodbye to the Cape is ALL of us.
Meet Rocco from Winchester, Massachusetts. He may be just 2 years old, but he's already going viral on TikTok after a recent trip to Cape Cod with his family.
Rocco's mom, Heather Arrigo, said they visit the Cape often because her parents live in Falmouth. This year, the Arrigos' Memorial Day weekend on the Cape was filled with family. Rocco got to see his grandparents and cousins, and who wouldn't love a little family time after all of the craziness over the last year?
As the Arrigos packed up and headed back toward Winchester, they did something they had never done before: Arrigo said they told Rocco to say bye to Cape Cod as they crossed the bridge. This caused an overwhelmingly sad, yet adorable, wave of emotions from Rocco as he cried and waved goodbye, looking absolutely devastated.
Arrigo sat in the seat in front of her son, filming his reaction while assuring him they would be back to the Cape soon. After showing the video to a couple friends, Arrigo sent it in to the Cape Cod Chamber of Commerce, who, with Arrigo's permission, shared it to their TikTok page. In just a few days, the video has amassed over 260 thousand views, and it's safe to say that Rocco isn't the only one who doesn't like saying goodbye to Cape Cod.
"Why is this also me when I leave Cape Cod," Eugene H. wrote. "It's the best place ❤️."
"YOU TURN AROUND AND BUY A COTTAGE RIGHT NOW," Alissia Guest wrote.
Unfortunately the family didn't turn around and let Rocco stay on Cape Cod forever, but Arrigo said she definitely plans on filming Rocco's next trip over the bridge, where he'll get to say hello to the Cape and he'll certainly be a lot happier about that.
Add These Activities to Your SouthCoast Summer Bucket List
There are so many great ways to get out and enjoy the beauty of the Bay State. Here are some local favorites that Kari is adding to her bucket list for her very first summer on the SouthCoast.
Harsh Realities About New England Beaches
Everyone loves a day at the beach and on the SouthCoast, the waterfront is everywhere. But the sand and sun people usually picture in their heads is not always the reality in New England.
Massachusetts' 10 Smallest Towns (By Population)
Massachusetts is known for its quaint small towns, but just how small is small? You may be surprised to find out just how sparsely populated some towns are in the Commonwealth.
More From WFHN-FM/FUN 107