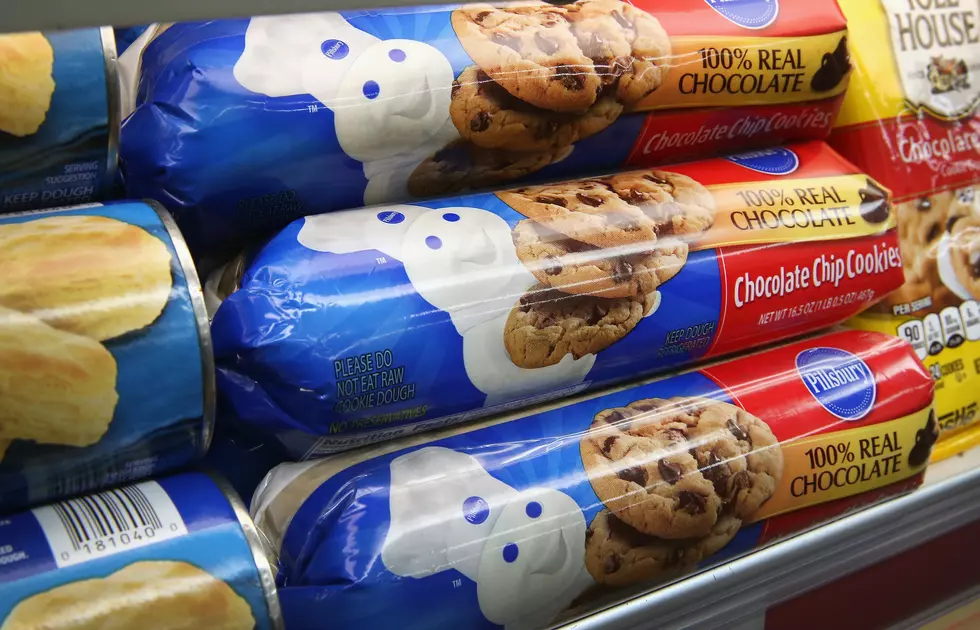 Pillsbury Cookie Dough Is Now Edible
Scott Olson/Getty Images
Pillsbury may have picked the perfect time to release its new edible cookie dough.
We are all doing our part to "flatten the curve" these days and for most of us, that means staying home basically all the time.
I don't know about anyone else, but the longer I stay home, the more I seem to be eating.
Clearly any summer body goals are not going to get met. And Pillsbury isn't helping.
Not that I'm complaining, because I was thrilled to learn that Pillsbury's classic chocolate chip cookie dough rolls are now edible cold or cooked.
Because honestly, who doesn't just want to snack on some raw cookie dough and binge watch some Netflix right now?
And though I'm sure plenty of people were already eating their Pillsbury cookie dough raw, it's now actually safe to do it.
Well, apparently they use "heat-treated flour and pasteurized eggs to kill off possible foodborne pathogens (mainly salmonella) prior to baking the cookies." So you can dig in before or after you make your cookies.
Other companies have started offering special batches of edible cookie mixes, but this is the first entire tube of dough that I've heard of being edible, so maybe now is the time to add it to the shopping list.
And if you're food stocked and not venturing out at all, there are ways to make your own edible cookie dough, too.
Basically you just need to heat treat your flour before you mix together your ingredients. That means preheating your oven to 350 degrees and baking your flour on a cookie sheet for about 5-10 minutes.
You'll also need to replace the eggs in your recipe with milk, but then follow your cookie recipe as usual and enjoy!
Enter your number to get our free mobile app
ALSO SEE — Every Movie Theater Candy, Ranked:
More From WFHN-FM/FUN 107