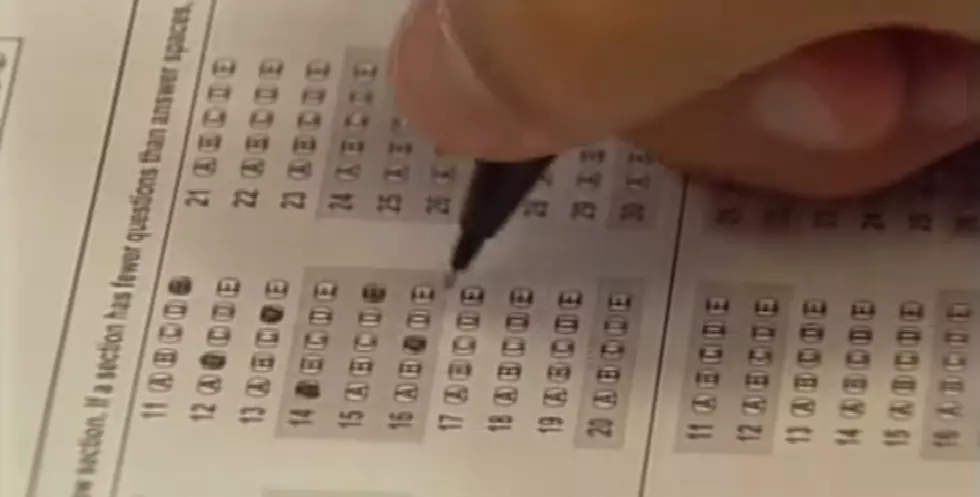 Parts Of June 6 SAT Will Not Be Graded
ABC News via YouTube
Due to a printing error, sections of the SAT college entrance exam on Saturday, June 6, 2015 will not be graded.
However, officials stated that the students will still receive scores for the standardized test.
Students were instructed on the exam that they had 25 minutes to complete the questions, while the manual provided to test center supervisors, stated the correct time of 20 minutes. Depending on the edition of the exam, the printing mistakes occurred in either section 8 or 9. The scores on the SAT are used by many colleges and universities to accept their students.
According to College Board, the nonprofit organization that oversees SAT testing, an analysis was conducted and decided not to grade the sections that were affected. College Board apologized for the error and reliable scores will still be provided within the usual time frame that the scores are delivered for all the students that took the June 6 SAT.
According to the Los Angeles Times, a letter was sent out to all test takers on Monday stating that the printing error occurred in the test booklets used by students in the United States. The letter also told the students that their scores will still be counted and that the sought to reassure students that the results will be received within the normal time frame.
About 487,000 students took the SAT test on June 6. Students who took the SAT on other days will not be affected.
With additional reporting by Sal Lopez
More From WFHN-FM/FUN 107