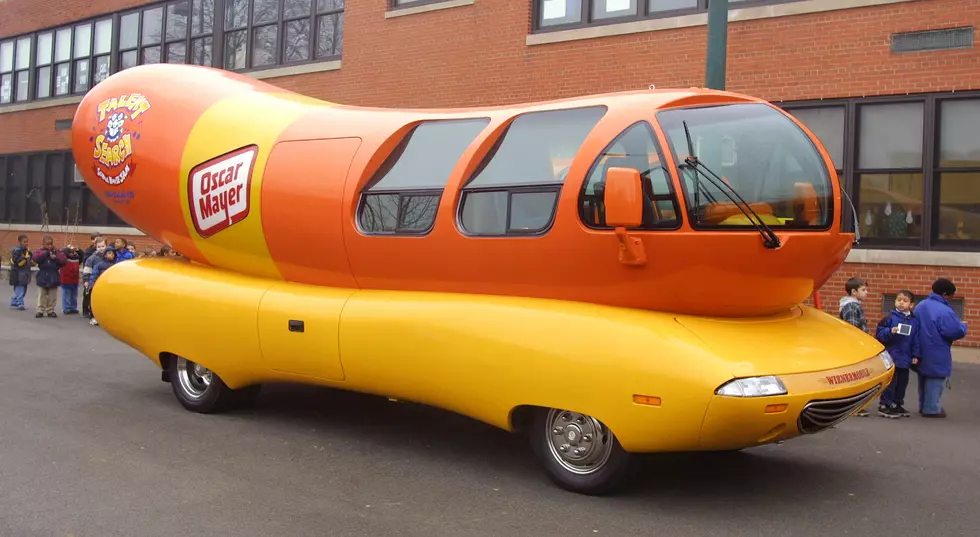 Oh, I Wish I Was an Oscar Mayer Wienermobile Driver
Getty Images
If you have a love for hot dogs like I do and are trying to find work other than an office job, then Oscar Mayer can make your dreams come true.
You can now apply online to drive one of the six Wienermobiles around the country. Oscar Mayer has put out a very convincing ad for hot dog lovers everywhere:
"Have you always dreamed of working with hot dogs? Well, look no further. All of your hot dog dreams just came true. We could say 'drivers wanted', but what we really mean is Weinermobile navigators ready to deliver unlimited joy to thousands of people every single day."
The job not only offers the opportunity to drive the iconic 27-foot Oscar Mayer hot dog on wheels, but when you're a "Hotdogger" you get paid full time with benefits. There will also be plenty of opportunities to represent Oscar Mayer in radio and television appearances and during grocery store and charity events. These opportunities could help with building skills for jobs in the future.
Before starting as a Hotdogger, you must attend Hot Dog High, which is a two-week training program where you will pick your official Hotdogger name and of course learn how to drive the Wienermobile. There are only 12 open spots for the position which makes it very competitive for those who apply.
To know what being a Hotdogger entails, you can read the official job description. You must submit your resumé and cover letter through email or mail by January 31.
More From WFHN-FM/FUN 107