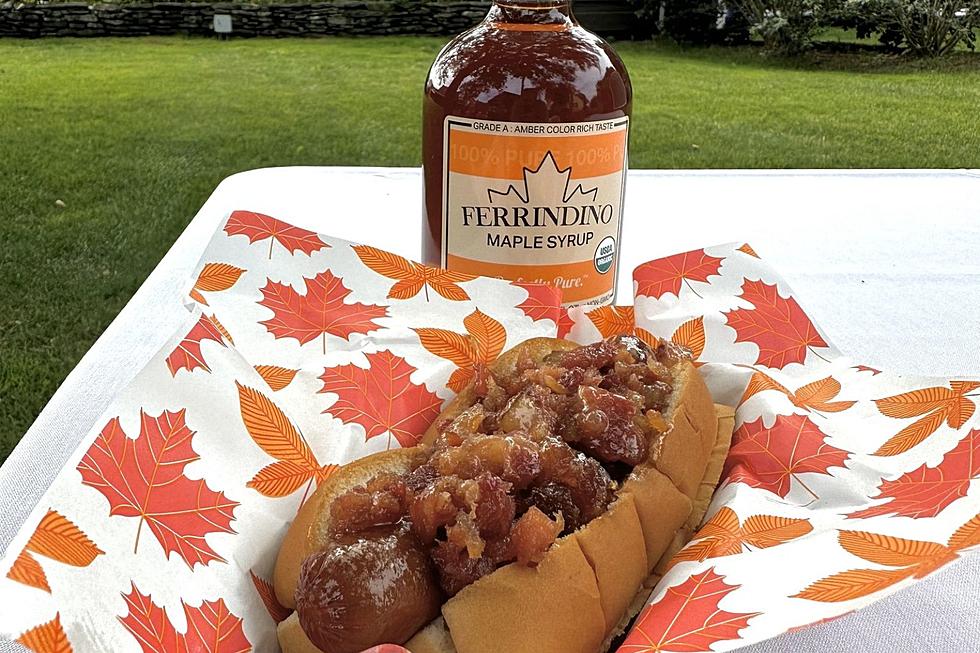 These Mouthwatering Foods Are Worth The Drive to the Big E
The Big E Facebook
The annual Big E fair is back in West Springfield and along with it are some very interesting and tasty new food options.
The Big E, celebrating it's 107th year in Massachusetts, runs Sept. 15 to Oct. 1 with lots of new dishes for us to try.
This huge party traditionally has food combinations that bring the flavors of New England together and really showcase our region. Here are a few I think are must-tries if you head to the fair.
The first thing I saw listed was the Maple Bacon Hot Dog, which just screams sweet and salty, my favorite combo.
Let's also dive into one of my fall favorites, mac and cheese, but you know The Big E's is not your everyday kind. No way. This mac is stuffed inside a bread bowl with pineapple and bacon. Just look at it:
What kind of festival would this be without nachos, right? Well, these nachos will bring the taste of the holidays to your mouth. The Thanksgiving Nachos will have you wishing the holiday was already here.
There will be plenty of desserts on hand for us to try as well. The Big E eclairs look way too pretty to eat but I'm definitely diving into those.
The list goes on. Find out more about what's coming to the fair and who's making it on the Big E website.
Or Try These Delicious Comfort Foods Right Here on the SouthCoast
From breakfast to dinner, these SouthCoast restaurants know how to soothe the aching soul and stomach after a night of drinking. Whether you're recovering from a rager or a "quiet" night out that got out of hand, we've got you covered. Eat up and feel better.
9 Ways To Cool The Afterburn Of Spicy Foods
More From WFHN-FM/FUN 107