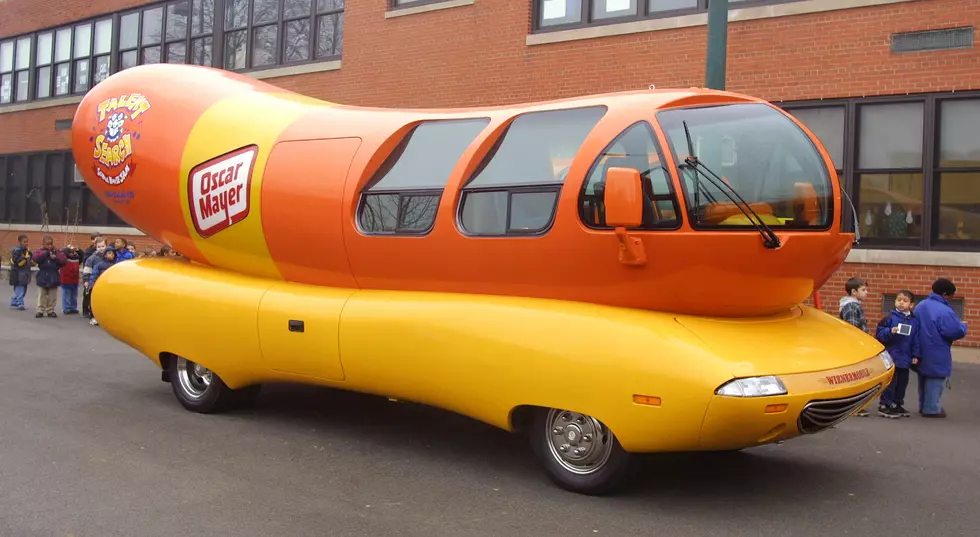 Oscar Meyer's New 'Frankmobile' Will Be Making Five Stops in Massachusetts for the Perfect Hot Dog Selfie
Getty Images
OK, Massachusetts- if you grew up loving Oscar Meyer's famous weiners, and wished you were one (only the actual "OG"s will understand that reference), there's some exciting news coming soon.
This catchy jingle was created back in 1963 and was such a smash hit, people were asking their local radio station to play it. That's comparable to calling up Fun 107 and asking to hear Justin Timberlake sing the McDonald's "Ba da ba ba ba, I'm Loving It" song. Weird flex, but people couldn't get enough of it.
I have always known it as the "Weinermobile", but recently, Oscar Meyer has changed it to "Frankmobile". According to USA Today, Kraft Heinz Company is celebrating a new recipe debut, so they also decided to give the giant hot dog vehicle a new name. Oscar Meyer hot dogs will now be made with "100% Beef Franks".
I always thought that's what the gaggers were made of, but it turns out that all these years it was a pork product.
Here's a fun fact for you- the drivers of the old "Weinermobile" were called "Hotdoggers", but with the latest vehicle name change, the drivers are referred to as "The Frankfurters".
Anyways, if you're looking to catch this iconic piece of Americana on wheels, the Frankmobile will be making five stops in Massachusetts for 2023:
Quincy, MA– June 29
Weymouth, MA– June 29
Medford, MA– June 30
Revere, MA–J une 30
Northborough, MA– July 1
Each stop will be at a different BJ's Wholesale Club around the state and times of arrival are still to be determined. Kraft Heinz will release the timeframe two weeks before each visit.
Lastly, if you're name is Frank, you're in luck. The Frankfurter drivers will be awarding you with free franks, just for having the name- you guessed it, Frank.
More From WFHN-FM/FUN 107