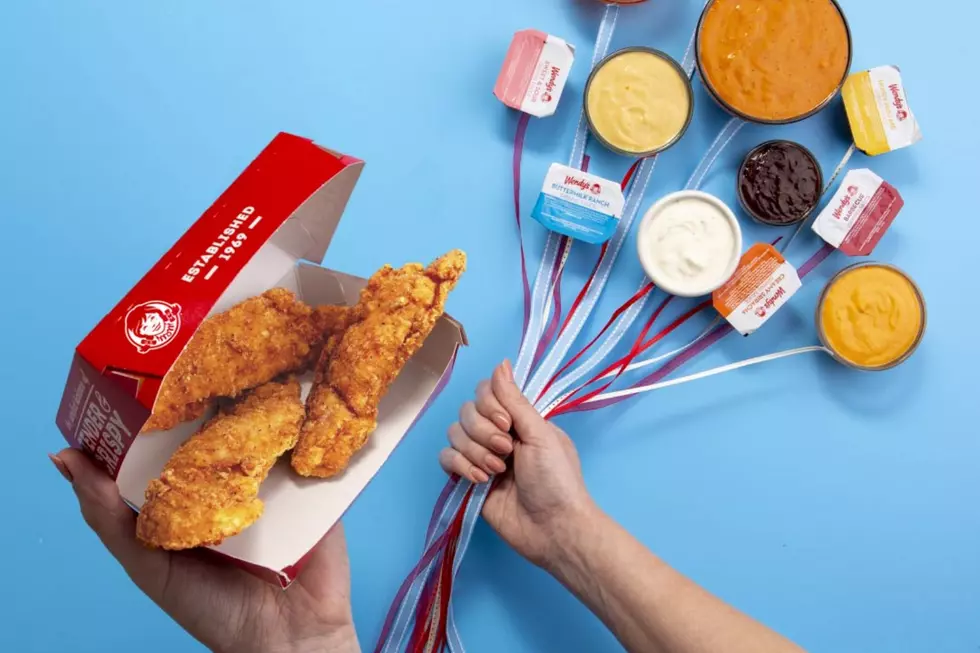 North Attleboro Senior Surprised with Graduation at Wendy's
Wendy's via Facebook
SouthCoast Seniors had a lot of monumental moments ripped from them due to the pandemic, but if there is any silver lining in this tough situation, it's the outpouring of love that these students have received from the community.
I was catching up on headlines on WPRI.com and I came across the sweetest story of a fast-food joint, a graduating Senior, and a memorable moment that had me thanking my lucky stars I could relate to such sincerity.
North Attleboro Senior Trevor Hewett has been employed at Wendy's for the past year and was feeling really down about missing out on graduation and prom. So his manager took it upon herself to surprise Trevor with a graduation party at Wendy's, filling the dining room with Trevor's friends, family, and pictures of Trevor throughout the years. They even stopped serving for a short while to give Trevor their full attention and to make him feel important.
This truly warms my heart. Having employees that genuinely care about your accomplishments is the greatest feeling. It makes the long hours and hard work worth it when you feel appreciated. My birthday was last week, and my new co-hosts, Michael and Gazelle, pulled out all of the stops to make me feel special. Gazelle put up a "Happy Birthday" sign above my head, his friend made me a homemade cake, they ordered breakfast from Tia Maria's, gave me a bottle of champagne for later, and a few co-workers gave me cards with wonderful words of love and encouragement.
Being appreciated brings out the best in an employee. Trevor didn't get to have a traditional graduation. Thank goodness for Wendy's for making him feel so special. A little love goes such a long way.
Seven Must-Try SouthCoast Restaurants (As Suggested to Maddie by Michael and Gazelle)
Enter your number to get our free mobile app
More From WFHN-FM/FUN 107