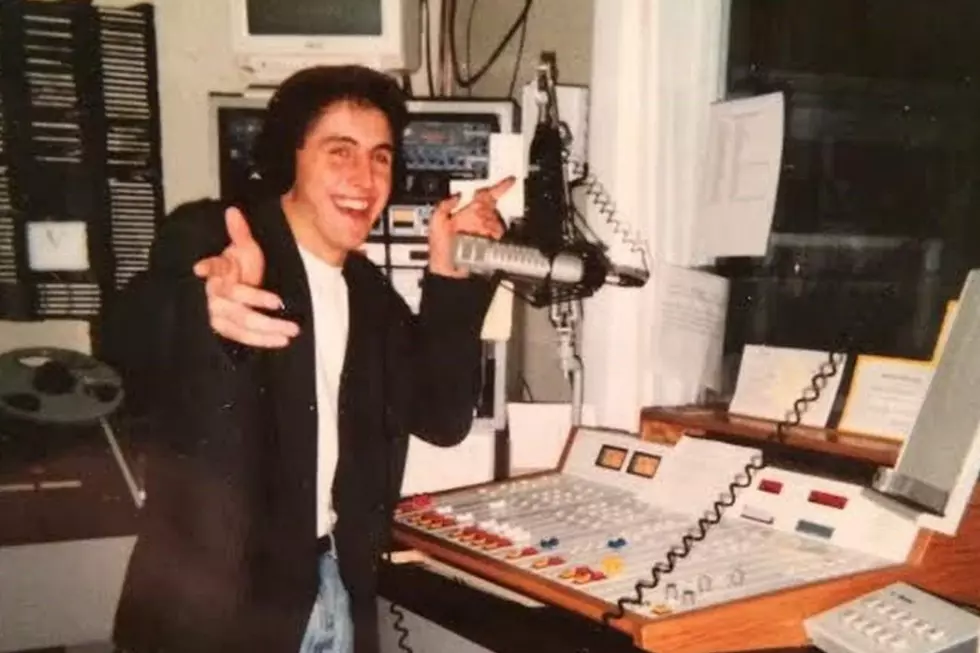 Michael Rock Honors His Favorite DJ on National DJ Day
Michael Rock/Townsquare Media
To be honest, I've never heard of National Disc Jockey Day until a year or two ago. I'm not really convinced that it's an occupation that's worthy of a national day, but after seeing a number of my colleagues participate, I felt like I might as well jump in.
However, I'd like to recognize a DJ that deserves to be honored.
My radio career began with a high school internship at a radio station in Boston. The way a priest is called to the priesthood, I heard my calling from an early age. I'd say I was roughly 10 years old when I would listen to radio DJs, record their shows, and play them back, studying their delivery and the way they presented stories and entertainment. I was absolutely obsessed with the fact that someone could speak into a microphone in a studio in Boston and have their voice be heard by me in my second-floor bedroom in Tewksbury.
As soon as I got my license, I applied for an internship at the biggest radio station in Boston. One of the DJs, Dale Dorman, happened to live in my town. He was one of the nicest men I'd ever meet in the business. He would eventually be inducted into the Rock and Roll Hall of Fame.
As busy as he was, he would always take the time to teach me why things were done the way they were done. When I went off to college and began broadcasting at the student-run radio station, I'd send him tapes that he'd critique. He was an incredible teacher, finding the perfect balance of encouragement and advice. I continued to send him tapes of my shows for years after I started working at Fun 107. He helped me shape my on-air persona until shortly before he passed away in 2014.
For years, when I was a young, baby DJ, I thought that this was something that Dale did just for me. Later, as I became more established in the radio industry, I realized that I was one of many, many radio personalities in New England and around the country that he was mentoring. If you think about it, Dale was single-handedly molding a generation of radio DJs. He was influencing the way New England radio would sound for decades. What an incredible contribution to the art form!
This is one of the reasons why I feel so strongly about offering internship opportunities to local high school students that have an interest in media. I feel like it is my responsibility to share the knowledge that was so generously shared with me as an intern. Since the beginning of that internship, I am now 30 years into my radio career. There's not a day that goes by that I don't think about how fortunate I am to do something that I love. I was so lucky to have learned from a legend. #NationalDJDay
 

 

 

View this post on Instagram

 
Michael Rock's Top 10 Albums of All Time
Enter your number to get our free mobile app
More From WFHN-FM/FUN 107