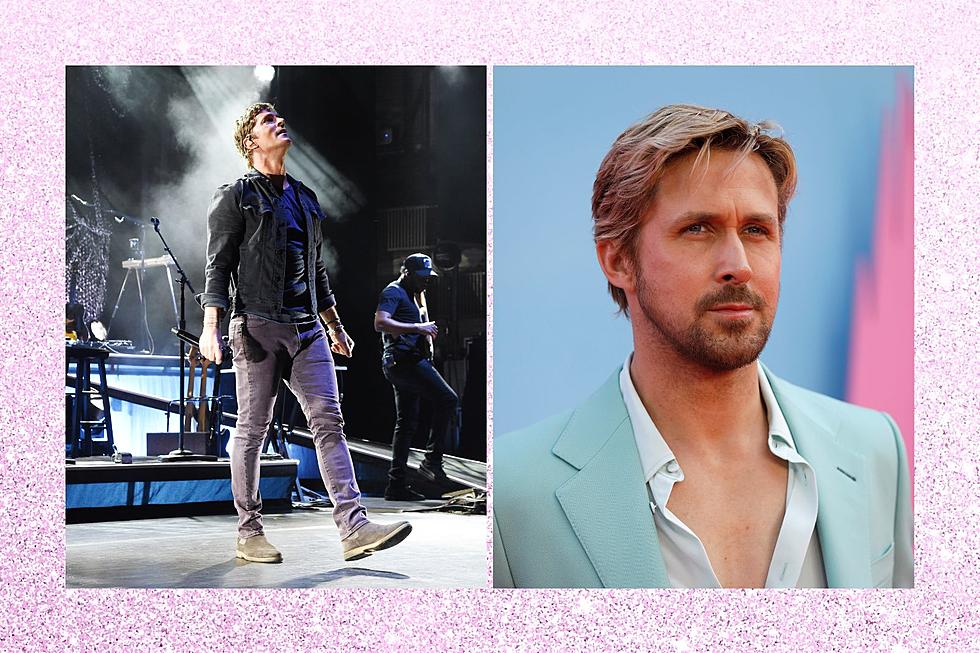 Matchbox Twenty Dedicates Song to Ryan Gosling at Mansfield Concert
Getty Images & Canva
On Sunday night at the Xfinity Center in Mansfield, Matchbox Twenty frontrunner Rob Thomas proved that he has total "Kenergy."
One of the band's biggest hits is featured in the new Barbie movie, and when it came time to sing it live last night in Massachusetts, Thomas dedicated it to a special someone.
Without giving away any spoilers, Ken (played by Ryan Gosling) serenades Barbie (played by Margot Robbie) with his own rendition of Matchbox Twenty's "Push." Since the release of the movie on Friday, the song has blown up online, and fans can't seem to get enough of Gosling's silky smooth voice.
It turns out Rob Thomas is a fan of Gosling's cover.
"I'd like to dedicate this next song to Ryan Gosling,"Thomas told a packed house at Xfinity Center, which he affectionately called Great Woods, before he showed Ken how it's really done.
I'd like to believe that Thomas went and saw the movie with his bandmates and they had themselves a Barbie Boy's Night, but it's more likely that they were simply well aware of their song being used in the film.
Either way, Thomas understood the assignment. Barbie garnered $155 million in ticket sales in its opening weekend, breaking the first-weekend record for a film directed by a woman, so it was more than likely that half of the crowd at Mansfield saw the movie before the concert, which was opened by Lexington native Matt Nathanson.
Will we see a Gosling/Thomas duo? In the world of Barbie, anything is possible.
21 Famous People You Didn't Know Were From the SouthCoast
Move over Hollywood, you're not the only town that breeds stars. We've compiled a list of some famous people that either are native to the SouthCoast, or eventually called it home.
SouthCoast's Most Memorable Celebrity Encounters
The SouthCoast has seen its share of celebrities over the years. Here are some of your most memorable encounters.
More From WFHN-FM/FUN 107