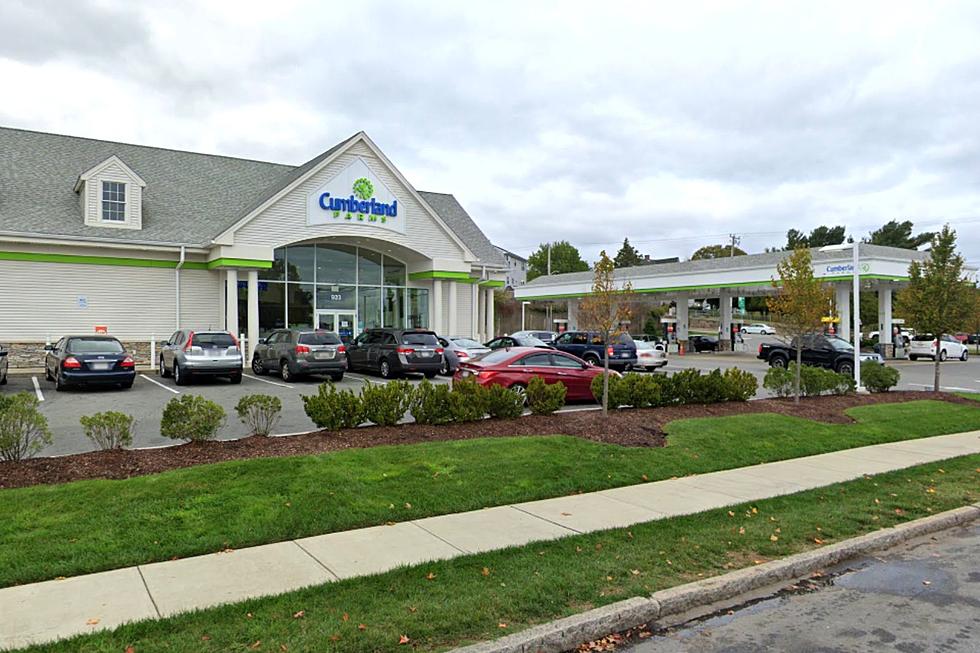 Rumors Percolate About Rising Cumby's Coffee Cost in Massachusetts
Google Maps
UPDATE: WBSM News received a response from Cumberland Farms this afternoon:
"After 15 years of not increasing our coffee prices and continuing to offer our coffee at '99 cents any size,' effective May 22nd we will increase the price to $1.29 any size, hot or iced, due to current cost pressures impacting everybody. While no longer 99 cents, our coffee continues to offer great taste at a great price. We appreciate our guests' understanding and look forward to serving them."
It could be the end of an era, as customers at Cumberland Farms are being told that the price of a cup of coffee will go up starting this Monday — for the first time in over a decade.
Coffee at the gas station/convenience store chain has been 99 cents for around 15 years, according to a Cumberland Farms Facebook post from 2019.
Now, multiple customers are posting online that the cost of a cup of Cumby's coffee will go up to $1.29 starting May 22.
Rumors of Price Increases
A cashier at a SouthCoast Cumby's confirmed the date and $1.29 price of the change, and said that the increase also applies to all of the stores' self-serve drinks, including soda.
Another SouthCoast Cumby's cashier said the cost would go up to $1.39 next week, while a third said it will be $1.29 but could not say when the increase would take effect.
The actual price increase is unclear, as the gas station/convenience store chain's corporate headquarters has yet to respond to WBSM's questions or a request for comment.
It is also unclear if the price change will also affect those who use the SmartPay app.
In any case, the word already appears to be out.
According to online commenters — at least one of whom posted a receipt as proof — stores in New Hampshire and Maine have already recently upped their coffee prices to as much as $1.49.
One woman, who identifies herself as a Cumberland Farms manager, commented on a public Facebook post from the company that the price increases in New Hampshire and Maine were six-week trials.
Read the comments on a recent Cumberland Farms post:
The purpose of the trial was to find a good price point at which the stores wouldn't lose sales volume, according to the purported employee.
She said that all Cumberland Farms stores coffee will cost $1.29 everywhere from Monday, adding that the price increase had to take place due to rising inflation.
Increasing Cost of Living
Cost of living continues to go up across the board in the U.S., with the consumer price index increasing by 6.5% for everything and 10.4% for food in 2022, according to the Bureau of Labor Statistics.
Last year, Arizona Beverage CEO Don Vultaggio refuted a false story about raising prices on the firm's popular cans of iced tea by promising to keep the cost at 99 cents for as long as possible.
As for Cumberland Farms, many commenters on Reddit and Facebook said it's still a bargain compared to other coffee spots, although others said they didn't like Cumby's coffee no matter the price.
Where to Find the Best Coffee on the SouthCoast
Whether you like it hot or iced, flavored or straight up, chances are you have a favorite place for coffee. Lucky enough for us, there are a bunch of high-quality java spots to choose from. Here is a map of the best coffee shops in town, as voted by you.
16 of the Best Businesses You'll Find Along Route 6
Route 6 is a bustling lane of thriving businesses. From quaint and unique to modern-day convenience, here are some of the best businesses you'll find while driving down the SouthCoast's most-traveled road.
10 SouthCoast Businesses That Need a Drive-Thru
Life would be a little easier on the SouthCoast if these popular local businesses had a drive-thru option.
More From WFHN-FM/FUN 107