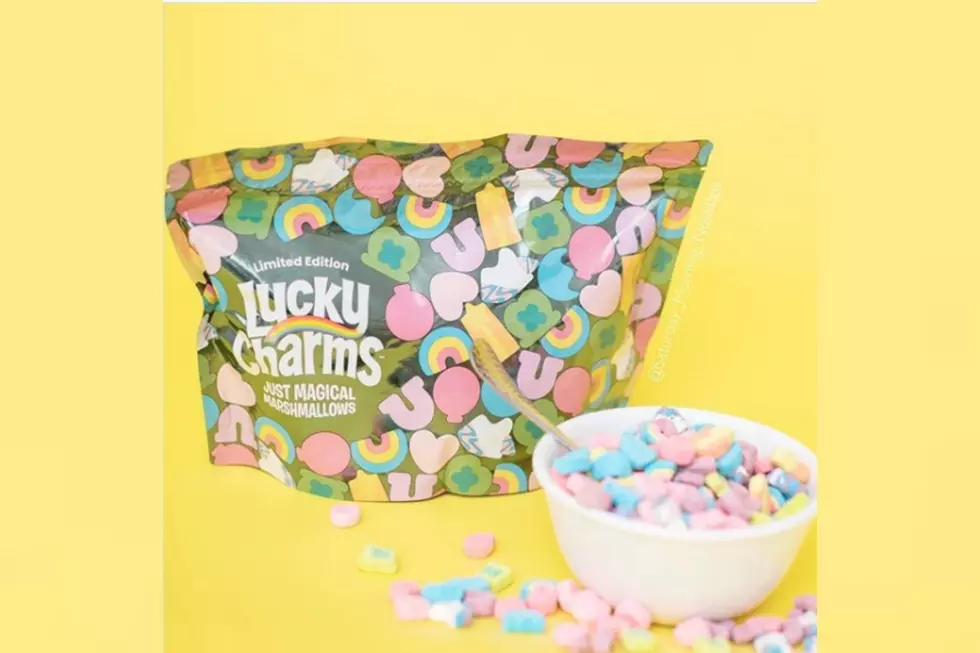 Lucky Charms Marshmallows Without the Cereal Is Now a Thing
Saturday_Morning_Nostalgia via Instagram
You know it's going to be a good day when you wake up to an amazing find on the internet.
Talk about nostalgia; Lucky Charms was one of my favorite cereals growing up and who wasn't fond of just the marshmallows? I know I was and enjoyed picking the marshmallows out one by one for a sugary rush like no other. The only downfall is the work you have to put into the separation process, which nobody was a fan of, but who really cared about the cereal part?
As if the prayers of Lucky Charms fans have been answered, the company has finally released a marshmallow-only bag that is sold not online, but actually in stores on the shelves of the cereal aisle.
Now "marshmallow only" (actually, they're traditionally referred to by General Mills as "marbits") is not a new product item. Amazon has been selling this for years, but it was never the actual Lucky Charms brand or quality. To be completely honest, I always found it a bit sketchy to be able to purchase a giant bag of knock-off Lucky Charms marshmallows from unknown warehouses.
This tasty little product will not be around for too long as it's only available for a limited time and is being sold at participating locations for just $3.99.
In the meantime, you'll be able to enjoy those little hearts, stars, horseshoes, clovers, blue moons, unicorns, rainbows, and tasty red balloons without the bland cereal that accompanies it.
Wait a minute, has anybody ever questioned the whereabouts of the "pot o' gold"-shaped marshmallows? I'm not sure when unicorn shapes came into play, but I'm a man who's heart is after the OG shapes. I don't have time for this unicorn nonsense.
#BringBackThePotOGoldMarshmallows
KEEP READING: 10 classic board games that will take you way back
Enter your number to get our free mobile app
More From WFHN-FM/FUN 107