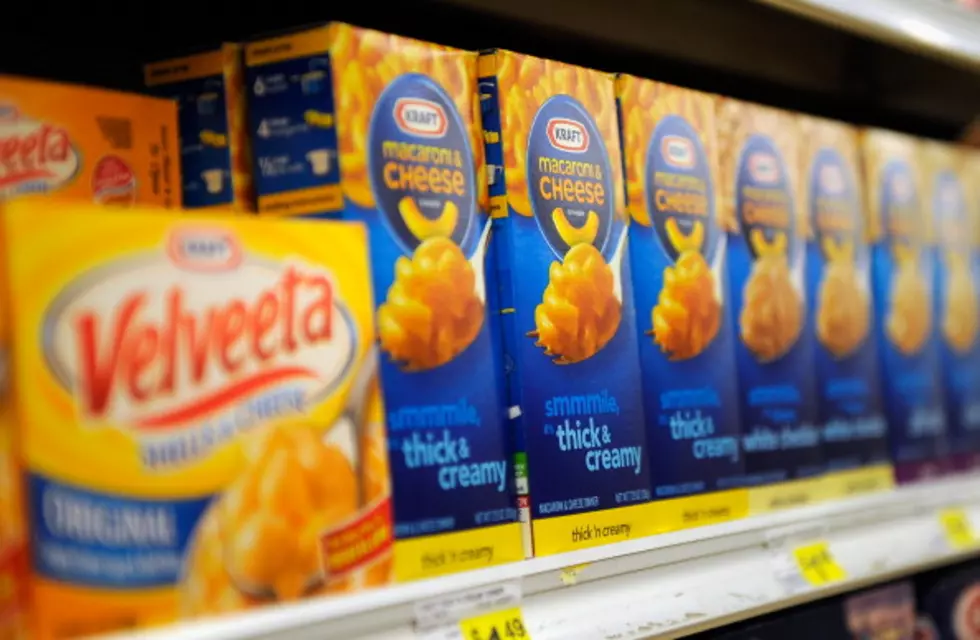 Kraft Removing Artificial Colors From Mac & Cheese
Kevork Djansezian/ Getty Images
Kraft Macaroni and Cheese is making some changes to their recipe.  
According to WCVB.com, Kraft has announced all it's Mac and Cheese products will be made without artificial preservatives and synthetic colors.
Despite the change, Kraft is saying their products will be just as tasty.
The change will be made by the end of next year.
Kraft says they'll use spices like  spices like paprika, annatto and turmeric to replicate the old look and taste.
I am predicting a Classic Coke-type crisis, and plan on stocking up on the original Mac and Cheese over the next year.