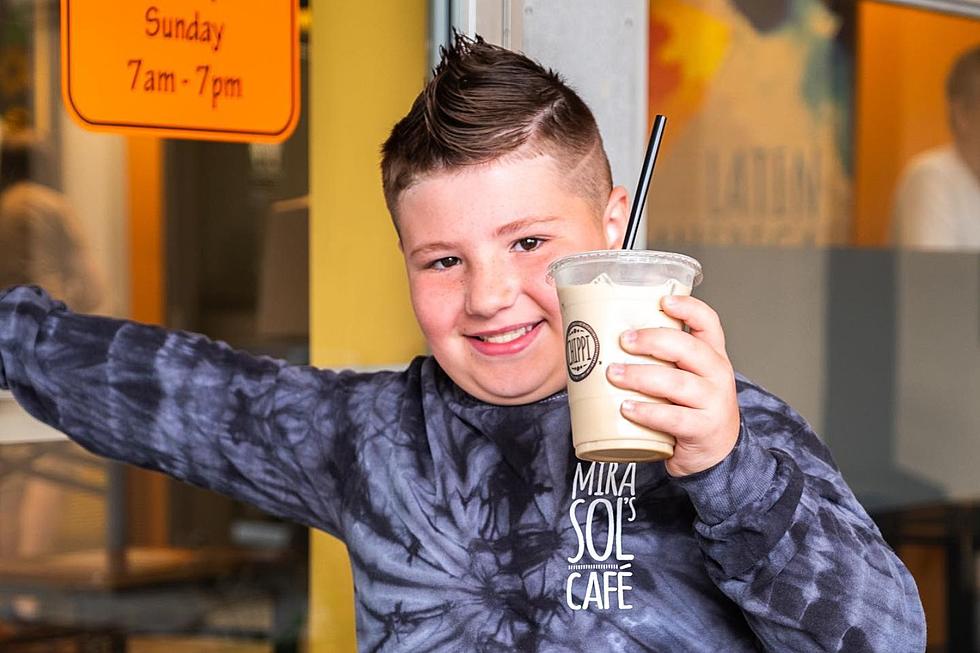 Mirasol's Café Unveils Brand New Way for Kids to Enjoy Chippis
Mirasol's Café/Facebook
Mirasol's Café seems to never stop evolving and their latest update is for the kids.
Since the beginning, the infamous CHiPPi has been a caffeine-fueled beverage loved by adults all over the SouthCoast, but as of Monday, kids can now enjoy their own version called the CHiPPi JR.
"Introducing, THE CHiPPi JR.!" said Mirasol's Café online Monday morning. "It's our new CHiPPi without caffeine! Now you don't have to worry when your kiddos sneak a sip."
It's also perfect for anyone who is looking to enjoy the flavor of a CHiPPi in the evening, but doesn't want that caffeine rush.
The exact recipe of a CHiPPi is top secret, but Mirasol's can best describe it as a "true dessert in a cup as well as a potent punch to get you through your day or night."
Some people claim it takes like a coffee frappe, others say melted coffee ice cream, but one thing is for certain: the caffeine boost is "supercharged and dangerous."
Needless to say, the OG CHiPPi is not for little kid consumption, so the CHiPPi JR. is the perfect solution.
The new addition to the Mirasol's menu was met with hundreds of excited customers.
"This is the best news ever!" said one person.
"My anxiety thanks you," joked another.
"My kids are going to be so excited, we may have to go right now," said another.
The power of the CHiPPi is very real.
The caffeine-free CHiPPi Jr. is available at the Dartmouth and New Bedford locations, and will no doubt be on the menu when the brand-new Fairhaven location finally opens.
Where to Find the Best Coffee on the SouthCoast
Whether you like it hot or iced, flavored or straight up, chances are you have a favorite place for coffee. Lucky enough for us, there are a bunch of high-quality java spots to choose from. Here is a map of the best coffee shops in town, as voted by you.
10 Iconic Menu Items That Belong to the SouthCoast
Newport Creamery has the Awful Awful. Mirasol's has the CHiPPi. What else is there? THe SouthCoast chimed in, and these are some iconic menu items that can only be found at SouthCoast staples. From the looks of it, the SouthCoast really likes beverages.
More From WFHN-FM/FUN 107