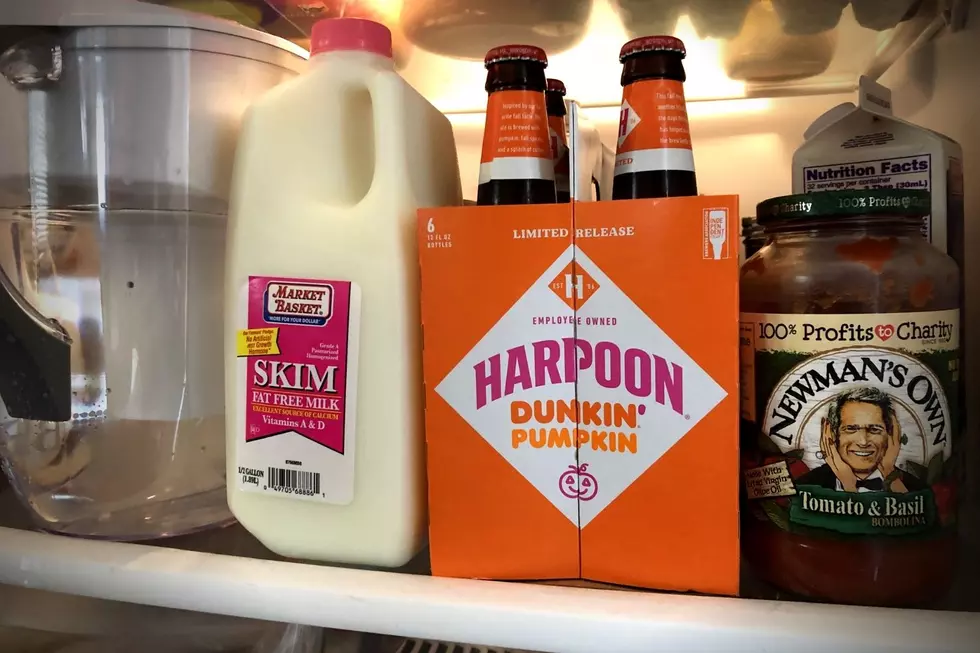 Is There a Pumpkin Beer Shortage on the SouthCoast?
Gazelle/Townsquare Media
Enter your number to get our free mobile app
Can somebody please explain to me where all the pumpkin beer has gone?
It's not even Halloween yet and I'm finding it difficult to find some of the most basic and popular pumpkin-flavored beers around here on the SouthCoast.
After going to three liquor stores, I finally found a lonely six-pack of the new Harpoon Dunkin' Pumpkin Beer that is good, but it's different. It's not Shipyard or Southern Tier or especially my favorite, Leinenkugel's Harvest Patch Shandy. Those are my go-to brands, and I can't find them anywhere.
Just like everything else, holidays are beginning earlier and earlier each year that passes and then ending before the season is even over.
I'm not the world's biggest fan of pumpkin, well, anything, but I do enjoy a frosty pumpkin beer a few days out of the year during the autumn months. It feels as though fall has just begun, especially with all of this warm weather we've had recently, and pumpkin is begin pushed out by other upcoming holiday flavors.
I'm aware that is a bit pitiful to complain about, but I found it a bit strange that pumpkin is leaving as soon as it arrived this year. Or is it just in much more demand this year than ever before? I'm not sure, but if it's the latter, how about we step up the pumpkin production, people?
There's a time and place for most things we surround ourselves around and pumpkin season should be celebrated accordingly, especially this time of year.
Perhaps it was just my poor timing or lousy luck, but to go to three different stores and strike out each time is a bit strange, don't you think?
Paranormal Activity Reported in Massachusetts' Bridgewater Triangle
More From WFHN-FM/FUN 107