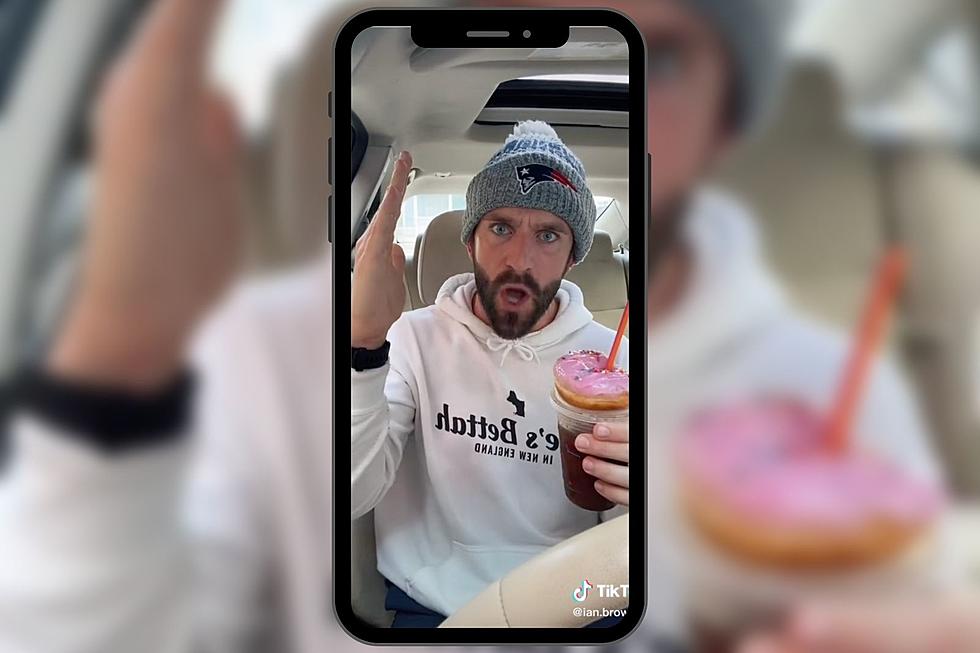 Rhode Island Actor a Viral Sensation Thanks to His New Englander Impression
Ian Brownhill/TikTok
New Englanders are a different breed, and Rhode Island native Ian Brownhill has found incredible success on TikTok by portraying what it means to be "that guy" from the East Coast. With over 10 million likes and over half million followers, viewers have fallen in love with his interpretation of what it means to be "The New England Guy."
Brownhill hails from the Ocean State, but thanks to his acting background, you would think he could be from anywhere between Southie and the Cape.
He has accumulated an impressive resumé with onscreen appearances in movies like Milk, but he hit the TikTok jackpot after going viral with his video of the snowstorm in October of 2020.
From there, the "New England Guy" was born, where Brownhill leaned in to his New England character that runs on Dunkies, hates the traffic on 95, and understands that directions are given with landmarks and not street names.
In his latest skit, he asks the question that I have always wanted to ask: why do people rush out to buy milk and eggs during a big storm? "Every Stop & Shop, Market Basket, and packie East of Lake Winnipesaukee is mobbed like Boylston Street's championship parade," he said. "Why, youse ask? Because for some god-forsaken reason, the only way New Englanders know how to survive is to grab their booze, milk, bread, and eggs. Where is the logic in that?"
Preach, Ian, preach. But I don't do his comedy justice, so I'll let him explain it.
The ABCs of Complaining Like a SouthCoast Local
Welcome to the SouthCoast. If you're new here, these are really easy ways to enter a conversation and immediately win friends. Misery loves company, right?
More From WFHN-FM/FUN 107