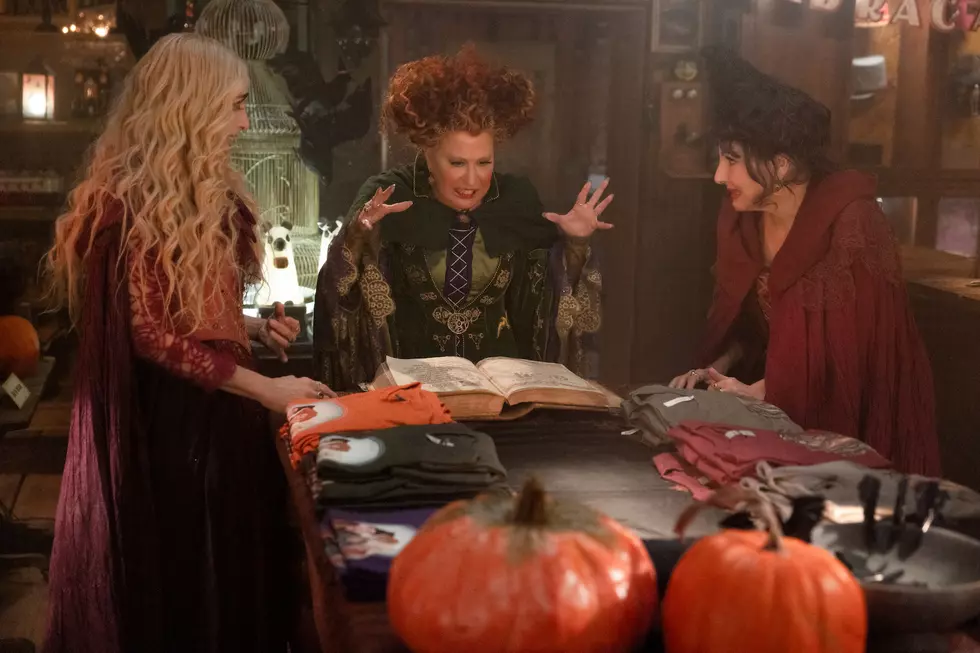 Rhode Island Film Office Shares Details After Hocus Pocus 3 Announcement
Disney
If you thought the story was over, think again. The Sanderson Sisters are returning for a third time.
Disney+ has confirmed Hocus Pocus 3 is in the works and Rhode Island Film issued a statement after being bombarded by inquiries about the forthcoming trilogy.
Deadline reported that Sean Bailey, president of Walt Disney Studios Motion Picture Production, confirmed the news in an interview with The New York Times that the third film would see Bette Midler, Kathy Najimy and Sarah Jessica Parker reprise their iconic roles of Winifred, Mary and Sarah Sanderson 30 years after the original movie was released.
The buzz was electric surrounding the release of Hocus Pocus 2 last year, and Rhode Islanders watched with eagle eyes, knowing that some of the film was shot in Newport and Lincoln.
When rumors began brewing about the witches returning for a third movie, the Rhode Island Film and Television Office began to receive an influx of inquiries.
"OK, since everyone who is anyone is asking ... here is what's brewing," they said. "There was a pitch in December and now a script has been submitted to the studio. Due to the writer's strike, there is currently no additional writing taking place."
The entertainment office confirmed that Disney does plan to make Hocus Pocus 3 and that it will most likely be made by the end of next year, but they did not confirm whether the third film would choose the Ocean State as the backdrop.
"The State of Rhode Island's Film & TV Office is always at the table and competing to bring in special productions such as these," the film office said. "Thank you for your support and encouragement."
It sounds as though these three powerful witches have fallen victim to the writer's strike, but rest assured, Hocus Pocus fans, a third movie is on the horizon.
'Hocus Pocus 2' Sets Being Built in Lincoln, Rhode Island
Sets are going up at Chase Farm in Lincoln, Rhode Island for the filming of Hocus Pocus 2, although filming is still a few weeks away from the looks of things. Check out where the Sanderson sisters will soon roam.
Spend an Enchanting Night at The Hocus Pocus Cottage in Salem
On October 12th, the booking will open on Airbnb for one lucky group of guests that will spend a magical evening in the Sanderson sister's cottage. Grab your broomstick and fly through this virtual tour of the iconic house from Hocus Pocus.
More From WFHN-FM/FUN 107