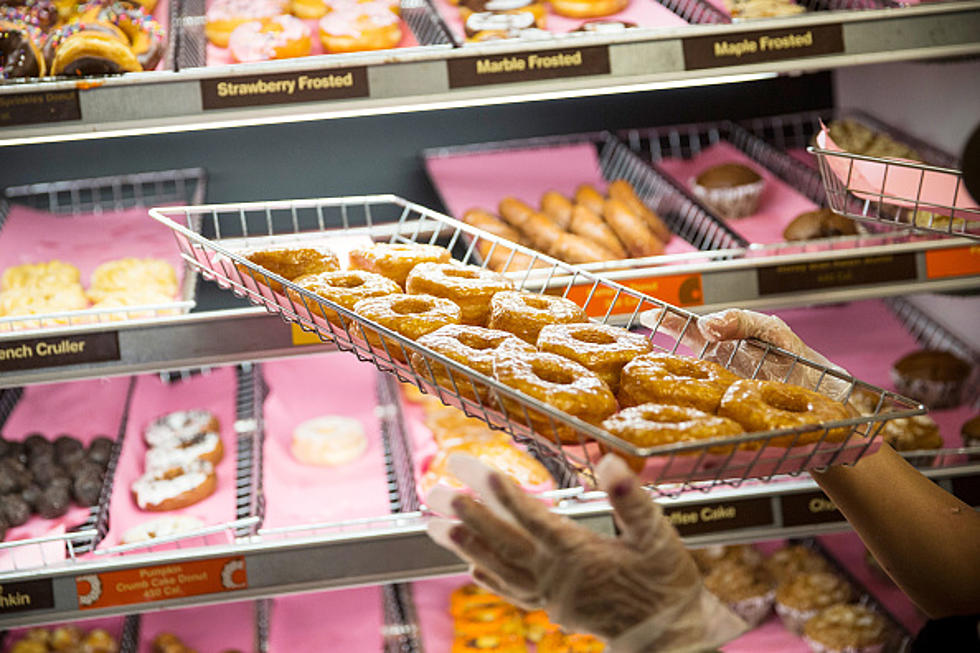 Here's What's Coming to the Dunkin Donuts Menu
Andrew Burton/Gettyimages
Lately, Dunkin Donuts has been making some major changes to their stores and menus. Here's what to expect in 2018.
Earlier this week, we posted about Dunkin Donuts getting rid of foam cups and upgrading them to an environmentally friendly option of double-walled paper cups. They are removing lots of menu items, mostly those that contain artificial flavors and dyes, and doing some serious re-branding this year.
With all these changes, there are some exciting new things coming to the menu - instead of being taken away or changed. This year, expect to see creme-filled Munchkins, new breakfast sandwiches with sausage and bacon, new cold brew coffees, and even new frozen and iced beverages to soothe the burn of losing the old school vanilla Coolatas.
The chain plans on opening up to 1,000 new locations from now until 2020.
More From WFHN-FM/FUN 107