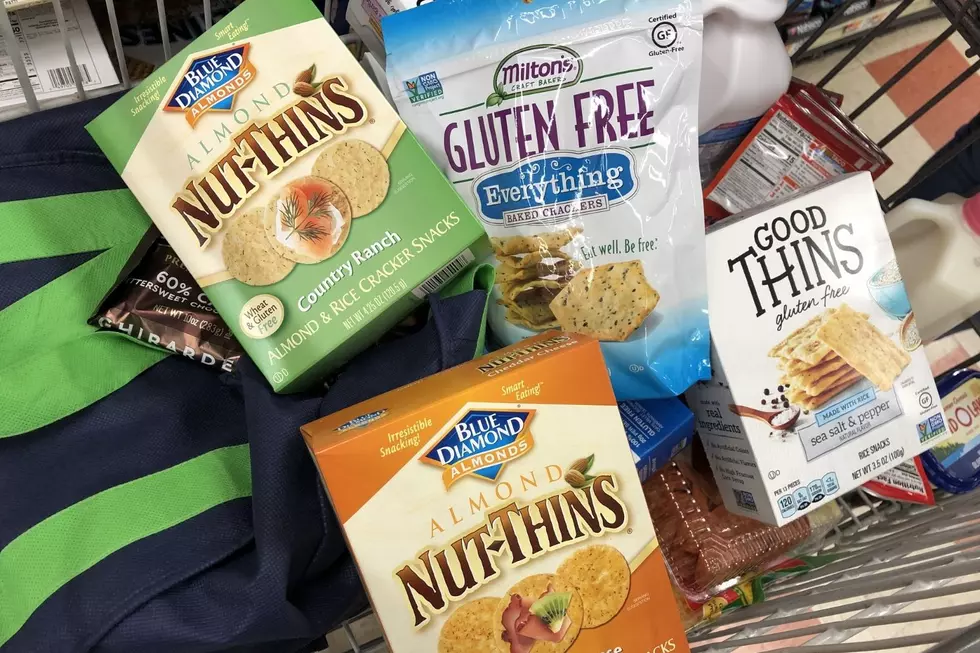 Having a Favorite Grocery Aisle Is a Thing, Right?
Gazelle/Townsquare Media
I'll admit that I'm a bit odd (I call it being original), but is it weird that I have a favorite grocery aisle at the supermarket?
When it comes to shopping of any sort, I absolutely hate it. I just don't have the patience to want to go out and shop, but when groceries are low, duty calls.
I'm not sure how you do your shopping, regardless if it's for clothes or food, but I pretend as if it's a mission. I have to be in an out as fast as possible in order to save my sanity from those busy Market Basket Sunday mornings. If you know, then you know.
Negativity aside, there is one thing that I look forward to when I grocery shop and that's the "healthier food options" aisle – at least, that's what I call it. Here is where you'll find nuts of all types, natural beef jerky, and of course, my favorite: the gluten-free snacks.
Some things I do miss are those delicious baked white cheddar or cheddar jack Cheez-its. Those cheesy little squares of deliciousness are my weakness, and not just mentally. The gluten bloats me like a pregnant tick, forcing me into this new, yet enlightening, gluten-free lifestyle. However, there's a bright side to this.
Snacks such as Blue Diamond Nut-Thins, Crunchmaster multi-seed crackers, Good Thins and nut-butter have been my saving grace during this dietary transformation, and I couldn't be more satisfied.
That's why when I finally arrive at Aisle 9 (peanut butter, crackers, applesauce, canned fruit, etc) at the New Bedford Market Basket, I feel like a kid in a candy shop, just with a much healthier life choice.
KEEP READING: These Major Retailers Will Be Closed on Thanksgiving 2020
More From WFHN-FM/FUN 107