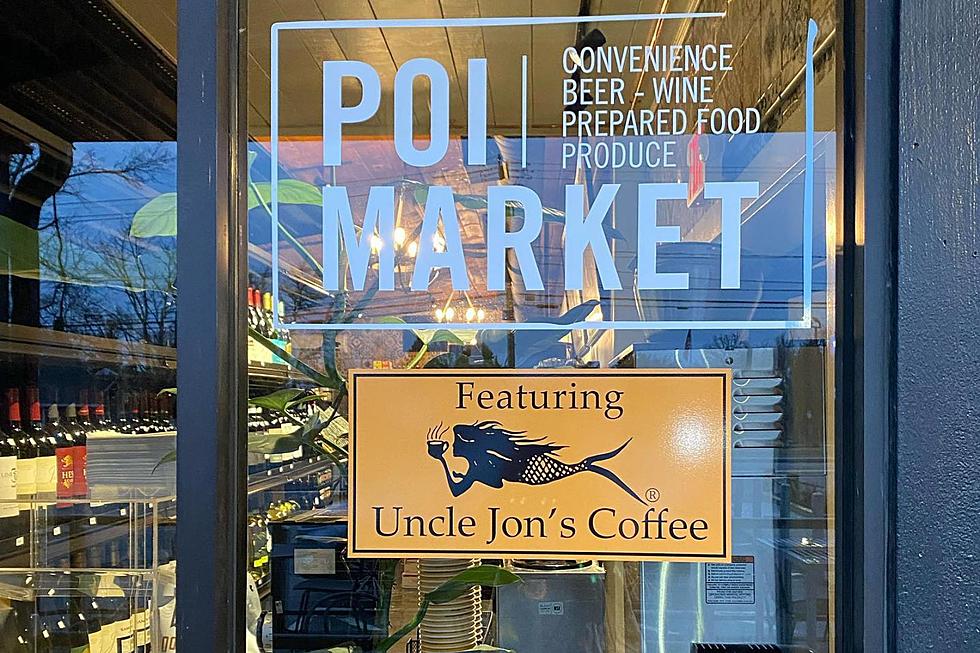 Mattapoisett Has a New High-End Grocery Store with Sushi and More
Walrus and Captain via Facebook
Mattapoisett has a new market.
Poi Market opened for the first time Friday at 6 a.m. For out-of-towners, the name is pronounced "poy" (rhymes with "toy").  Poi is a new, shortened term being used for Mattapoisett, but that's a somewhat controversial article for another time.
Poi Market is located inside the The Ropewalk shops in Mattapoisett, the same small shopping center that houses Walrus & Captain, the bistro and bar. The market is located in the former Boutique Fitness space. Customers can enter from inside the Ropewalk mall or directly from the parking lot outside.
Poi manager Mark Juitt told us that preparation and construction for the new market began nearly a year ago.
"The market is a high-end grocery market with fresh produce, locally procured meats," he said.
Juitt noted customers can shop for "every little product you could imagine for your Asian, Italian and American cooking style."
Poi Market will be a place people can grab an Uncle Jon's Coffee and danish or a breakfast sandwich in the morning.  Then, from 11 a.m. to 6 p.m., Poi switches over to serving what Juitt describes as "high-end sushi" and sandwiches.
The market's owner, Eli, is a professional sushi chef.
Townies in Mattapoisett might remember a slightly similar setup back in the day called Cerulli's, which was located in the current Walrus & Captain location. Cerulli's featured prepared foods and restaurant items, but also had a small market in the restaurant.
Poi Market is open daily from 6 a.m. to 6 p.m.
Take a Look Around Poi Market in Mattapoisett
Poi Market in Mattapoisett is now open at The Ropewalk. Here's what it looks like inside.
20 SouthCoast Massachusetts and Rhode Island Dishes That Deserve to Be Featured on the Food Network
Take a dive into the freshest seafood dishes, Italian specialties, Portuguese favorites and much more for these signature SouthCoast dishes that are so good, they deserve to be featured on the Food Network.
More From WFHN-FM/FUN 107