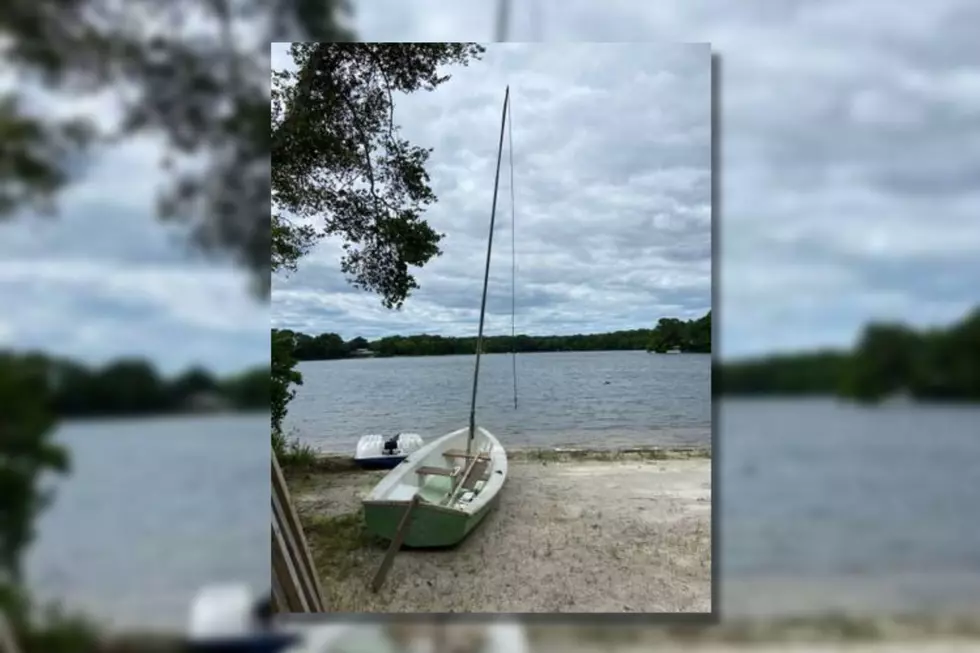 Free Sailboat in Plymouth Available for Anyone Holding On to Summer Fun
Craigslist
One person's trash is another person's treasure.
I love checking out the "free" section on Craigslist because you never know what you'll find. I'll admit that most of it is worse for wear, between the heavily used sectional sofas, old workout equipment and scrap metal.
But sometimes, I come across items that catch my attention, like this free sailboat sitting by a lake in Plymouth, waiting to be revamped for its next sailor.
If you're feeling inspired by the 16-year-old boy who sailed from Marion to Portugal, this is your chance to become an expert on your own vessel. Sitting by a lake in Plymouth, the rundown boat got me thinking about all the possibilities it could present to finish off the summer on the water.
For anyone looking to hold on to the last days of summer, this sailboat may be the perfect passion project. I would take it for myself, but I'm neither handy with repairs nor equipped to move it from its resting place on Lake View Boulevard.
It's not every day you see someone giving away a boat for free, but from the looks of this Craigslist listing, the owner has no use for it.
"(The O'Day 12 Sailboat) came with the home," the seller wrote. "I don't know anything about sailboats."
The sailboat has seen better days, but it comes equipped with the keel, rudder and mast. With a new sail and some TLC, this abandoned ride could be the start of a brand-new hobby.
Here's What $600,000 Buys You In New Bedford, New Hampshire and Florida
The average price for a home in Massachusetts has soared to around $600,000 recently, an all-time record high for sure. So, what exactly do you get for that price? It varies from city to city and state to state, but here's how New Bedford homes compare to those in some of the area's favorite vacation spots.
Historic Martha's Vineyard Property Hits Market For $39.5 Million, But Without a House
It's a property with a lot of history and a pretty hefty price tag. And yet the new owner will still have to build their own home once they buy it. See why these 50 acres of land are worth the nearly $40 million asking price.
More From WFHN-FM/FUN 107