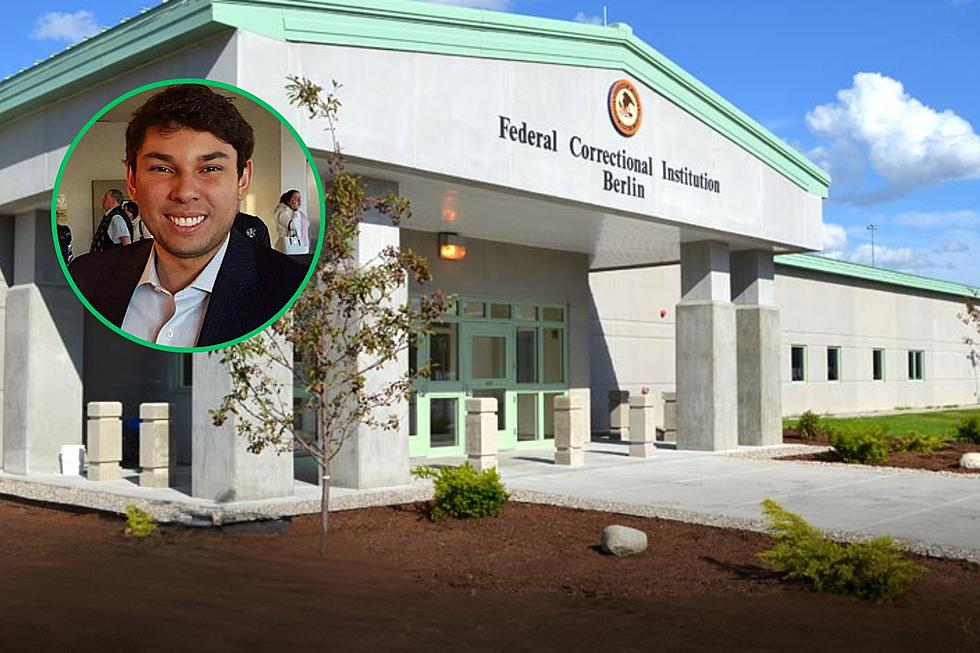 How Ex-Fall River Mayor Jasiel Correia Spends His Days in Jail
Barry Richard/Townsquare Media; bop.gov
Former Fall River Mayor Jasiel Correia will spend the summer of 2023 in New Hampshire, but he won't be hiking, swimming, camping or kayaking. Correia is paying his debt to society after being convicted of multiple federal corruption charges in May 2021.
Born December 11, 1991, in Fall River, Correia served on the city council before being elected at age 23 to two terms as Mayor of Fall River from 2016 to 2020.
Arrested twice by federal authorities, Correia survived a recall attempt in March 2019 only to be turned out by the voters in November of that year.
Correia, a Democrat and Providence College graduate, began serving a six-year sentence at the Federal Correctional Institute in Berlin, New Hampshire, a medium-security federal prison for male inmates, on April 22, 2022.
FCI Berlin Executive Assistant Rustin Taylor says a typical day for an inmate of FCI Berlin consists of breakfast served at 6:40 a.m. and "normal" work hours from 7:30 a.m. to 4 p.m.
Lunch is at 10:45 a.m., and dinner is at 4:45 p.m. Recreation hours can be between 8:30 a.m. and 3:30 pm or 4:30 p.m. to 8:30 p.m., depending upon the inmate's status.
Recreation may consist of doctor visits or health and wellness programs.
FCI Berlin also offers educational, vocational, religious and medical training programs, among other things.
Correia can purchase items at the FCI Commissary, including stamps, drinks, dental hygiene, soap and shaving items, food, clothing, batteries, earbuds and an mp3 player or radio, among other things.
He can also purchase a Casio digital watch for $14.90. Granted, it's no $10,000 Batman Rolex, but it tells time.
Taylor could not comment on Correia's behavior as an inmate and "safety and security reasons" prevent him from saying if Correia has a roommate, or can receive visitors.
Under FCI Berlin rules, some inmates can receive visitors, phone calls, emails, snail mail, packages, and money to purchase items in the commissary. There are, of course, limits and restrictions on all of the above. 
"Inmates have access to an email account to maintain family and friend ties," Taylor said. "They also have access to watch television."
Correia is due for release on April 11, 2027.
The SouthCoast's Most Memorable White-Collar Crimes
On the SouthCoast, it's not always drug dealing or catalytic converter thefts. White-collar crimes like fraud, embezzlement, wage theft, and bribery can cost hundreds of thousands, or even millions, of dollars.
These locals thought they hit the jackpot....until they were caught. Here are some of the biggest or most memorable recent cases of people siphoning money from places they shouldn't.
Not-So-Rave Reviews for Fall River's Braga Bridge
Love it or hate, most drivers on the SouthCoast use it several times a week. Now some of them have taken to Google to review their experience on Fall River's Braga Bridge.
More From WFHN-FM/FUN 107