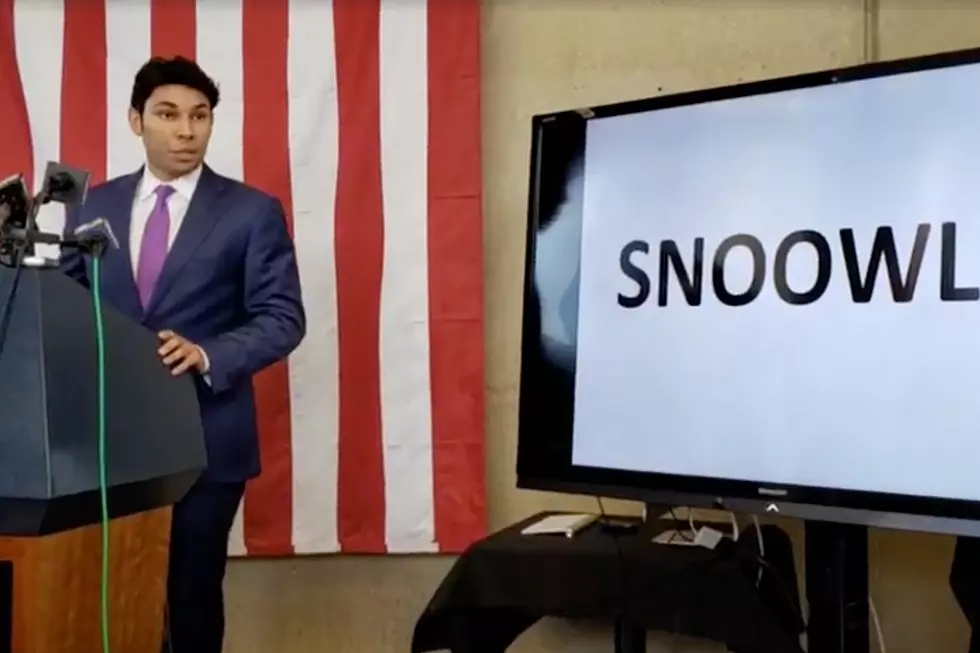 Former Fall River Mayor to Serve Six Years in Prison
WBSM1420 via YouTube
BOSTON — Former Fall River Mayor Jasiel Correia will be spending six years in prison after a federal judge handed down the sentence on corruption charges in federal court today.
In May, a jury convicted Correia of 21 counts of wire fraud, tax fraud, and extortion in relation to his business dealings as the founder of an app company as well as extorting marijuana companies as Fall River's mayor.
Correia was expected to be sentenced yesterday, but instead U.S. District Court Judge Douglas Woodlock said yesterday he would throw out eight of the charges due to perceived issues with the prosecution's case.
Six counts of wire fraud have reportedly been tossed after Woodlock noted that the prosecution never proved that the funds were transferred via a "wire," i.e. telecommunications or the internet, despite neither side disputing it.
Meanwhile Woodlock may decide to overturn two tax fraud convictions after he noted prosecutors failed to prove Correia intentionally represented his income incorrectly.
Now 29 and newly married, Correia was elected as Fall River mayor when he was just 23 years old.
In 2012, he founded SnoOwl, an app that connected local businesses with their target consumer market.
Correia used around 64% of the $360,000 startup seed money to fund his lavish lifestyle and ventures, including buying a Mercedes, jewelry, clothing, and travel, and funding his political campaign, according to the U.S. Attorney's Office.
As mayor, he agreed to issue documents to marijuana vendors in return for hundreds of dollars in cash bribes and other payments.
Since his arrest he has insisted on his innocence, but did not give evidence during his trial.
Correia was also both recalled from and reelected to his position as mayor on the same ballot in March 2019.
See How Fall River's Newest Sculpture Was Created
Fall River native Barney Zeitz has created a sculpture at Fall River's Government Center that depicts the diversity of the people that have made that city great over generations.
96-Year-Old Fall River Man Flies the Skies on a Day He'll Never Forget
Manny Carvalho of Fall River is a 96-year-old WWII veteran who was given the opportunity to fly aboard a Boeing-Stearman biplane on a flight he'll remember for the rest of his life.
More From WFHN-FM/FUN 107