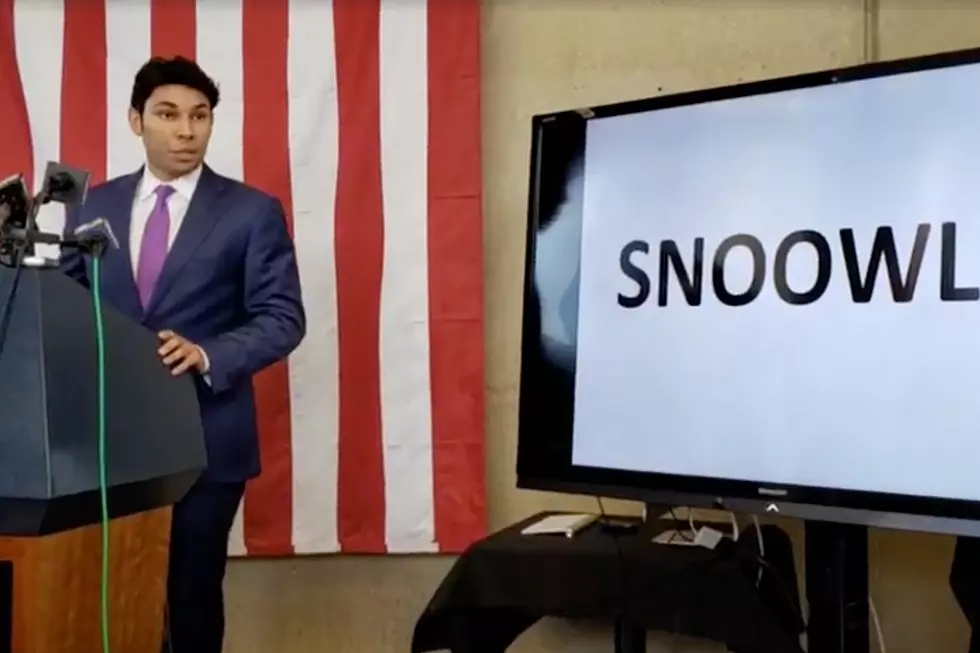 Former Fall River Mayor Jasiel Correia Found Guilty on 21 Counts
WBSM1420 via YouTube
BOSTON — Jasiel Correia II, once hailed as the boy wonder when he became mayor of Fall River at age 23, is now a convicted felon at age 29.
Correia was found guilty on 21 of the 24 federal charges he faced as he stood accused of defrauding investors in his app SnoOwl before becoming mayor, and then extorting marijuana companies seeking to do business in Fall River once he was in office.
Seven of the counts were related to his SnoOwl app, and how he took money from investors without delivering on what he promised the app would become; instead, prosecutors were able to prove he used the money to fund his lavish lifestyle, including purchasing a Mercedes, designer clothing, and taking trips with his then-girlfriend.
His defense attorney, Kevin Reddington, tried to portray Correia as an inexperienced businessman who didn't understand the difference between money coming in for the company and money he could use as a salary.
Speaking of salary, he was also found guilty on four counts of filing false tax returns, for understating his income and falsely claiming business losses.
Ten counts were related to Correia running a play-for-play scheme in which he extorted marijuana businesses and other businesses seeking to do business in Fall River by demanding they pay him in exchange for his cooperation with things like non-opposition letters, a requirement for marijuana businesses to be approved to operate in the city.
Of the three charges on which Correia was not found guilty, two were related to allegations he extorted a Rolex watch in exchange for having a water main replaced, and the other was the charge that he required his chief of staff Gen Andrade to kick back half of her salary to Correia in order to keep her job.
Correia will remain free on bail until his sentencing, which is set for Monday, September 20 at 11 a.m., but he will have to wear a GPS monitoring bracelet on his ankle.
Fall River Mayor Paul Coogan issued the following statement Friday afternoon following the news of Correia's conviction:
"This is a dark day for the City of Fall River and the end of a long chapter in Fall River's history – a chapter that does not at all reflect the true character of our City. The verdict today confirmed that Jasiel Correia used the Mayor's Office in Fall River for his own benefit. He made the unfortunate choice to use his official duties and powers to benefit himself, when he should have been acting in the best interest of our community. My thoughts are with the former mayor and his family as they navigate this difficult time. I urge my fellow elected officials to come together in the face of this decision so that we may work for the betterment of our community and the lives of our residents. As I have since my first day in office, I commit myself to honesty, transparency and dedication in service to Fall River. My hope is that this decision provides closure to our community so that we may move on towards the bright future that I know is ahead for Fall River."
22 Photos From the Wake of New Bedford Police Sgt. Michael Cassidy
New Bedford Police Sergeant Michael Cassidy was remembered on Monday, May 10, before being laid to rest to the next day. Cassidy lost his battle with COVID-19 on April 28 at the age of 52.
More From WFHN-FM/FUN 107