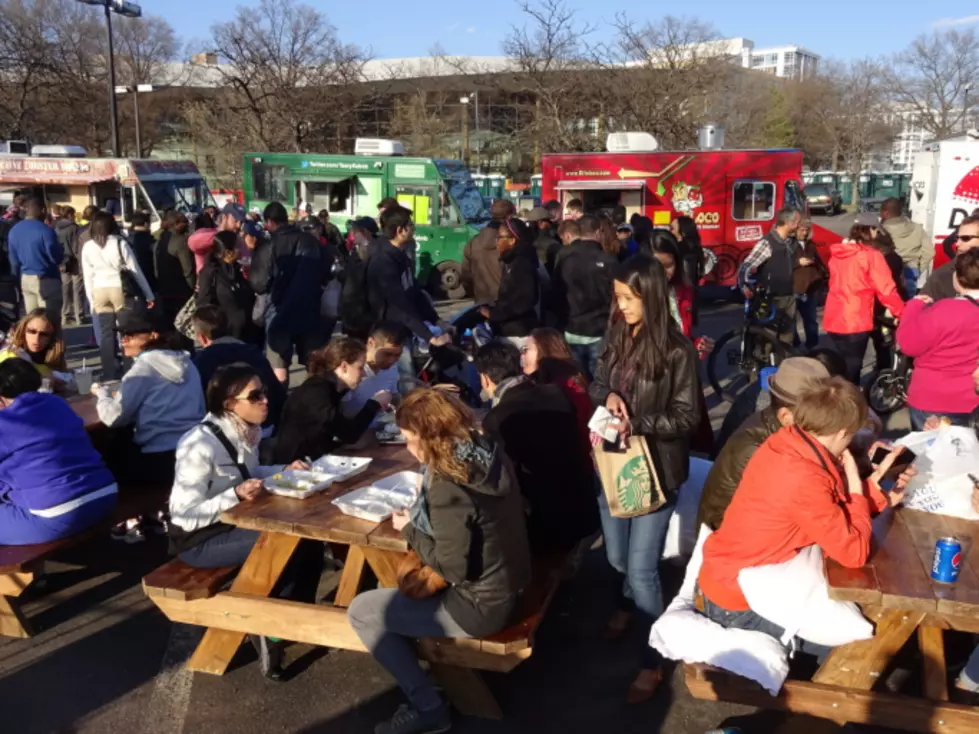 Fall River Food Truck Fest 2018
Coast-to-Coast
If you're a fan of foods from around the world, look no further than the Food Truck Festival coming to Fall River this weekend...
The annual food truck festival is about to take place this Saturday and it will feature about 10 wildly different and equally delicious food trucks for you to stop at. Following the past years' wildly successful food truck fests, this one is expected to be bigger and better than the last.
These food trucks aren't just getting together for a good time, however, all of it is going to a great cause. Each and every truck has been asked to make a donation to the Vietnam Veterans' Memorial Wall Committee in support of our veterans.
Make sure to come by Gates of the City on Ponta Delgada Boulevard in Fall River between 1:00P.M. and 4:00P.M.for a quick bite to eat!
Below is a list of the trucks that are confirmed to be participating:
-Fugo (an Asian-Latin fusion truck)
-Gotta "Q" Smokehouse BBQ
...and much more! Prep yourself for a feast like no other this weekend at the 'Fall River Food Truck Fest' 2018.
The food is ready, are you?
Additional Reporting by Michael DeSouza
More From WFHN-FM/FUN 107