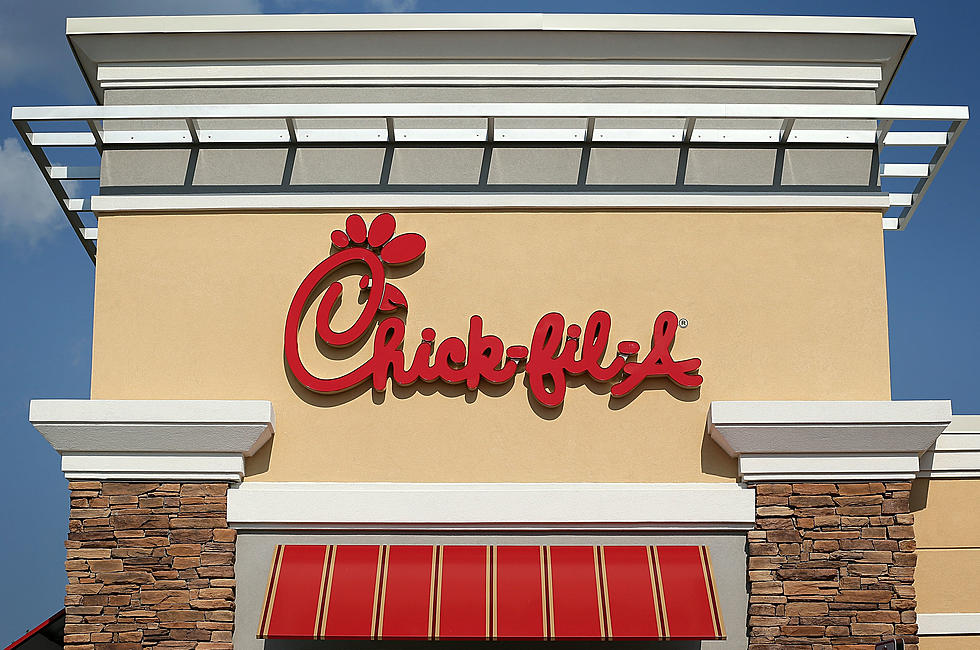 Fall River Chick-fil-A Set to Open This Spring
Alex Wong/Getty Images
The newest SouthCoast Chick-fil-A should be opening in a few months, but the grand opening event will be unlike any that have been held around here before.
We first shared the news that a Chick-fil-A was coming to SouthCoast Marketplace on William S. Canning Boulevard in October 2021 when deed and financing agreements were filed with the city.
At that time other local Chick-fil-A operators, along with the company's Massachusetts representation for acquiring new locations, were unable to comment on the news, so details were scarce.
Now four months later, construction is well under way and more information on when our side of the SouthCoast can start digging into delicious chicken sandwiches and waffle fries has been released.
In a statement regarding the new location Chick-fil-A Inc. said:
"It's our pleasure to confirm we will be opening our first Chick-fil-A restaurant in Fall River in late Spring 2022. We look forward to joining the community and to serving all of our guests delicious food in an environment of genuine hospitality."
Rejoice, Fall River. The rumors are true. Unlike that time we thought Chick-fil-A could be coming to Dartmouth Mall.
There will be one notable difference to the grand opening event at the SouthCoast Marketplace location, however. The usual free food giveaway for the first 100 people in line will not happen.
Sad, but true. The company shared the news online: "As we continue to navigate through COVID-19, we have temporarily moved away from hosting our traditional First 100 event at new restaurants. Instead, we are providing free Chick-fil-A meals for a year to 100 people who are making an impact in our local communities."
Curious as to what "100 people who are making an impact in our local communities" meant, I asked the company's Massachusetts representation for acquiring new locations. They shared that first responders, teachers and others who impact their community are typically chosen and the franchise operator will make the final decision.
So, no need for sleeping bags when the Fall River Chick-fil-A finally arrives in a few months. However, as soon as the official opening date does arrive, we will have all the information for you.
Remember What William S. Canning Boulevard Looked Like Before the SouthCoast Marketplace Arrived? These Photos Should Help
Well this is surely a blast from the past. While exploring Google Maps' street view feature recently, I came across an old still from 2012 mixed in with the more recent ones. It showed an almost decade-old look at Fall River's New Harbour Mall, which is now dead and has been replaced by the stores at the SouthCoast Marketplace. The more I looked around the intersection on William Canning Boulevard, the more I began to see remnants of the past, some that may now be long-forgotten for some. This Fall River intersection has changed so much in the past near-decade, but if you're needing a little look in the rearview to see how far it's come, check out some of the following stills.
More From WFHN-FM/FUN 107