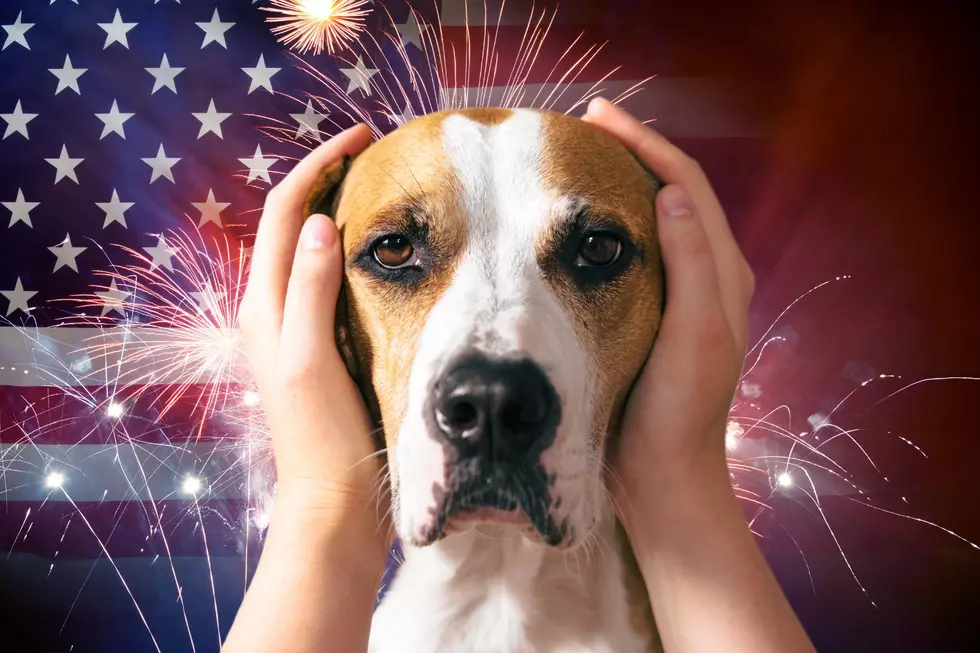 Fairhaven Veterinarian Shares Tips to Keep Your Dog Calm During Fourth of July Fireworks
Canva
Nearly everyone would agree that the Fourth of July is a super-fun holiday.
We celebrate America's birthday with friends and family, downing more hamburgers, hot dogs, chips and beer than we probably should. It's a weekend full of fun, culminating in an evening of exciting and colorful fireworks.
While New Bedford's fireworks never disappoint, they are always punctuated with amateur pre-game and post-game fireworks that are lit off all across the SouthCoast. They are enjoyable to most, but can definitely cause some fear and anxiety for some of our furry friends.
If you are the owner of a dog riddled with anxiety over fireworks, you are all too familiar with the struggle.
We spoke with Dr. Michael Rocha at Capeway Animal Hospital in Fairhaven. He offered some helpful tips for keeping your dog calm in the face of the inevitable Fourth of July fireworks.
Rocha believes trying a bunch of different things to help your dog's anxiety is the best course. This way, you can see which method is most effective.
"Thunder shirts (weighted blankets for dogs) can often offer some comfort to dogs," said Rocha.
What about some of the natural solutions that are sold online?
"The pheromone sprays and herbal medication can definitely help," Rocha said, "but I don't think they're going to be a magic cure-all for a dog suffering from anxiety."
Normally, fireworks, thunder and lightning don't last more than 30 minutes or so. The name of the game is trying to keep your dog distracted.
Here are some more tips from Dr. Rocha:
Fairhaven Vet Offers Tips to Keep Dogs Calm During Fireworks
Independence Day can be Anxiety Day for our four-legged friends who aren't used to loud noises. Dr. Michael Rocha from Capeway Veterinarian in Fairhaven offers some tips to keep dogs calm.
More From WFHN-FM/FUN 107