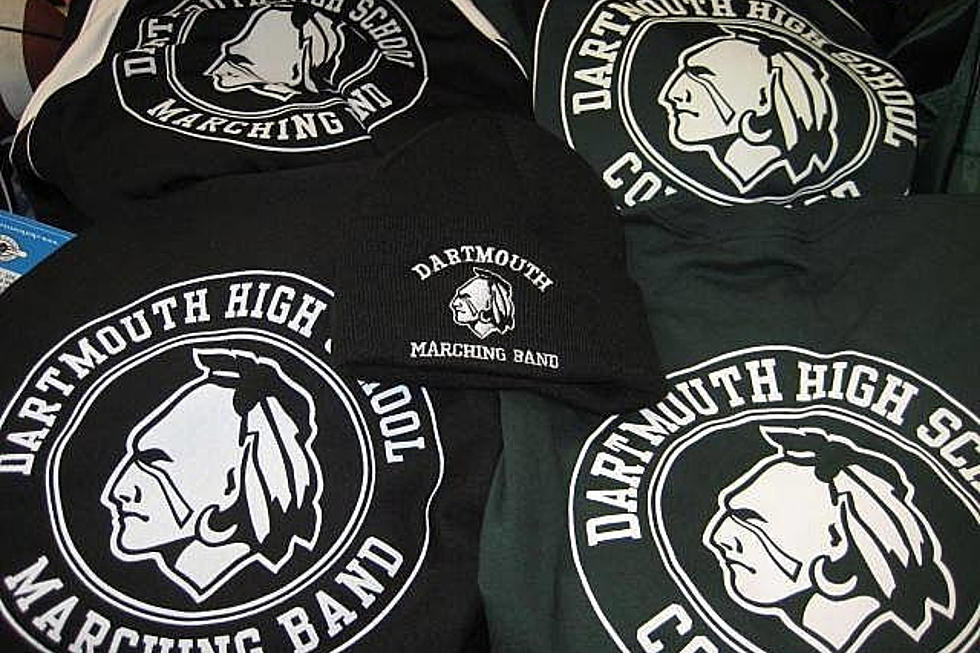 Dartmouth Wampanoag Tribal Members: Keep the Indian
Courtesy Dartmouth High School
DARTMOUTH — Members of a local Wampanoag tribe sent a letter to Dartmouth's School Committee on Monday urging them to keep the district's Indian logo, and alleging on the eve of a town forum on the issue that they were not invited to speak.
In a March 7 letter to the Dartmouth School Committee, 22 members of the Wampanoag Tribe of Gay Head (Aquinnah) with strong ties to the town — including current and former residents and students — expressed their support of the Indians name and symbol.
"The Dartmouth Indian, its symbolism, history, and the pride behind it has united our families and generations of Dartmouth residents alike," they wrote. "The symbol is not disrespectful, disparaging or derogatory in any manner."
But the letter writers alleged that several members of the town's school committee "are determined to erase the Dartmouth Indian at all costs."
They asserted that the process of reviewing the logo was "deliberately exclusory from the onset" and called the school district's Diversity and Equality subcommittee, which was tasked with the review, "cherrypicked."
The letter also alleges that the tribal members who live in Dartmouth were not invited to present at the March 8 forum on the issue, which School Committee Chair Dr. Shannon Jenkins disputes.
Jenkins stated that district administrative assistant Kathleen Genthner invited Aquinnah Wampanoag Tribal Chairwoman Cheryl Andrews-Maltais, a Dartmouth High School alumna, to speak at the meeting.
She forwarded a March 1 email from Genthner to tribal council executive assistant Barbara Spain inviting Andrews-Maltais to participate.
It is unclear if there was a response to the email.
Jenkins also noted that several other tribal members contacted her to state that Andrews-Maltais is not authorized to speak for the tribe, as it has taken no official position on the issue.
One of these members, Brad Lopes, asked to speak and will be presenting at the forum, Jenkins said, adding that if the tribe has taken an official position to support the mascot, the committee will adjust its plans accordingly.
Tribal member Sean Carney, one of the signatories to the letter, told WBSM's Phil Paleologos last week that even within the tribe, there are many different views on the matter.
"Some people are okay with the logo, some people are not," he said. "But for those non-tribal members that are looking to really aid this fight, and aid the 'plight' of the Native American, I will say this: as opposed to spending your time and effort on the Dartmouth Indian logo ... if you would really like to help the native community, there are plenty of avenues for you to do so.
"Please show up at Powwow, please come and celebrate our culture with us," he said. "But please do not think that we need you to speak on our behalf."
The letter concludes: "The Dartmouth Indians name and symbol is unifying, respectful and pays homage to our indigenous history. It should be reaffirmed, honored and celebrated."
SouthCoast Towns Ranked Lowest to Highest for Property Taxes
A rank of SouthCoast cities and towns for property taxes based on residential tax rate.
Dartmouth Dog's Excellent Cross-Country Journey
Barry's granddog Astro is not even two years old yet and has settled in Dartmouth but has visited more states than most people he knows – and he was fortunate enough to see them with her.
More From WFHN-FM/FUN 107