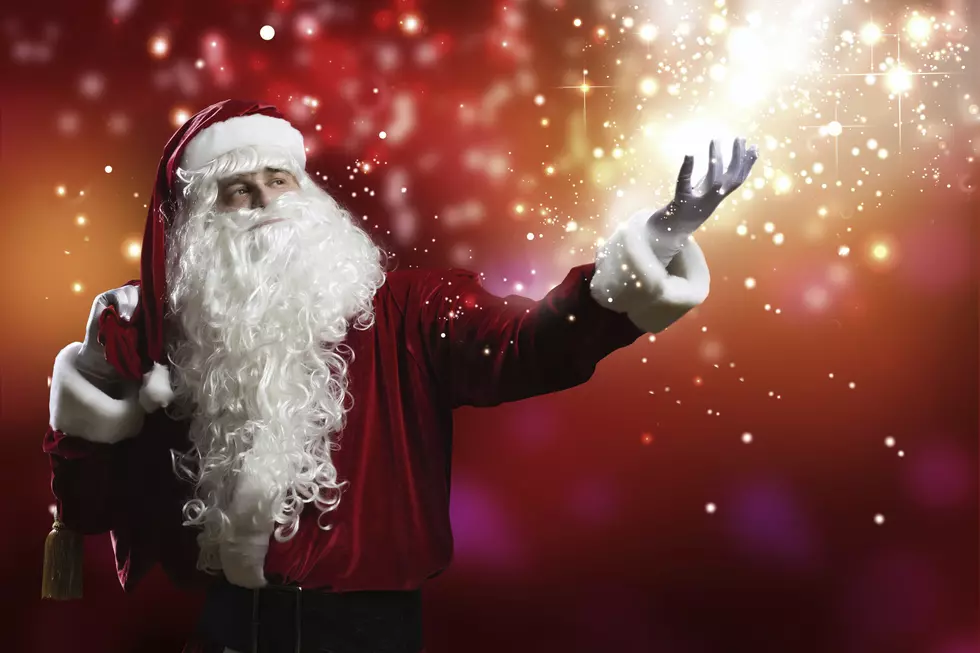 Christmas Spirit Isn't What Is Used To Be [OPINION]
Sergey Nivens
It's days before Christmas and I have yet to feel that warm fuzzy feeling inside.
These days, everything is highly commercialized and overpriced to the point where the price of happiness is unbearable, hence the saying C.R.E.A.M. (cash rules everything around me). Christmas shouldn't feel like a job, yet I'm working myself into the ground to exchange gifts. That's when I realized that I wasn't as excited for Christmas like I normally would be. This year, I will not be exchanging gifts in self-protest.
It was a tough decision to make considering I was worried about being judged or looked down upon. I mean... I have everything that I need: a roof over my head, food in my belly and the love from my family and friends. Then it hit me, that's what was missing... time spent with the one's that I love. That's all I truly need this Christmas, not expensive gifts or presents (not to mention I'm absolutely terrible at gift shopping).
I will be buying for my parents and my brother, but trying to keep up with the amount of friends I keep near and dear to me would be an impossible task that would bury me in debt. In reality, there's enough stress in our lives prior to Christmas, so why worry about spending money when money is tight in the first place. Perhaps next year I can find a plan to put a little bit of money aside in better preperation, but that's beside the point.
When's the last time you honestly had a good conversation with your parents or a visit to a relatives house that lasted longer than an hour or didn't revolve around a holiday? We tend to forget about those in our lives who look forward to those few times a year when everyone gets together, but lately it feels like everyone's too busy to schedule in their own family... including myself.
Work can sometimes consume us, I get it, it's what pays the bills... but it can sometimes take away from being with those who love you the most. Friendships have thinned out over the years and I only have myself to blame.
The Spirit of Christmas is slowly fading away and I'm saddened by this realization. Therefore, this Christmas, I'll be spending more time with Family and Friends instead of spending time in line at Target or at the Mall. It's just not worth the stress or the hastle.
So if you're in the same boat as me, perhaps this is something you can practice as well, but make sure you do it for all the right reasons. Yes, it's a little embarassing, but we need to take care of ourselves as well, for stress brings sickness, keeping us home from those memorable family visits and time with friends.
My last bit of advice that I'd like to share if you're someone who feels the need to exchange gifts.. try to forget the presents that come from the shelves and strive to give more of the presents that come from the heart. Your presence, alone, is worth more than anything, so keep that in mind.
Christmas only comes once a year, so spend it wisely and surround yourself around those who love you or perhaps with those who are in need, because we never truly know who's struggling inside.
The Spirit of Christmas doesn't feel the same as it used to, that's why I'm making the change to better myself to bring back those Holiday "feels".
More From WFHN-FM/FUN 107