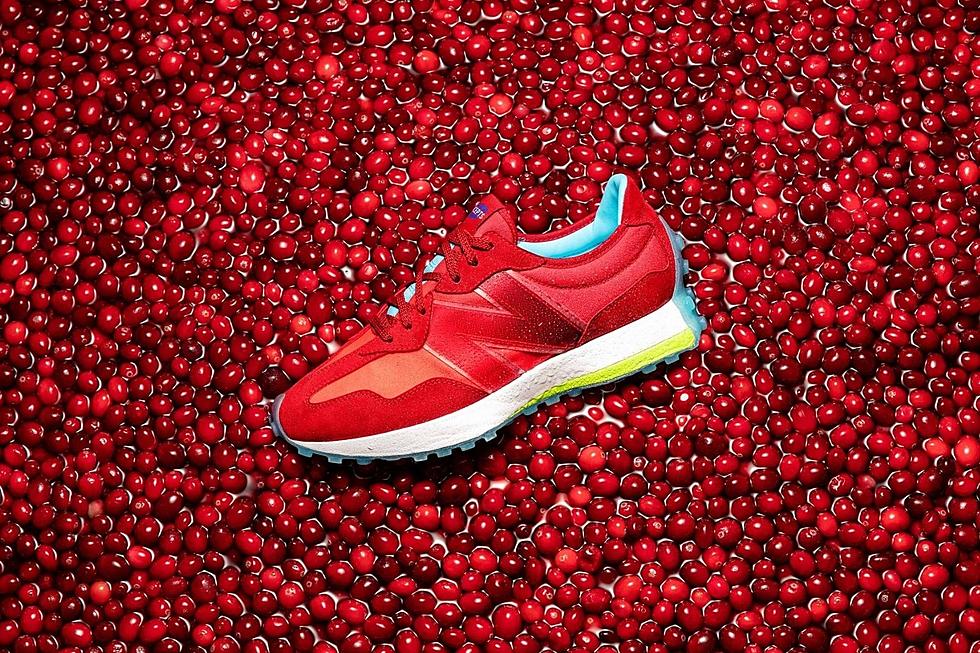 Cape Cod Inspired Sneaker From New Balance
Concepts via Facebook
A Boston sportswear shop has teamed with New Balance on a sneaker that was inspired by the cranberry bogs of Cape Cod and a famous cocktail, the Cape Codder.
I have been looking for a new pair of sneakers and these appear to be cute enough. My initial thought on these sneakers was that someone must have had a few Cape Codders themselves and thought the drink would make a great shoe.
It sounds really silly but after taking a look at a few pictures, I can absolutely see why they did what they did.
The actual structure of the shoe is not new. It's New Balance's 327 sneaker decked out in the colors of a Cape Codder, including the vodka, cranberry, and even the lime garnish. It's actually pretty genius if you ask me.
This shoe was an exclusive partnership with a shoe store in Boston called Concepts. They officially go on sale on August 7. You will be able to order them online or stop into the storefront on Boylston Street.
What will these Cape Cod-inspired, cranberry cocktail-looking sneakers run you? About the average cost of a decent sneaker these days, $140.
Much like the drink itself, I only indulge on special occasions so I may wait on getting these. What about you, do you think you could rock these sneakers on your next run?
All I know is now I'm craving a refreshing Cape Codder – or for those not from around here, a "vodka cran."
THIRSTY? KEEP READING: How to Make Frozen Watermelon-Berry Sangrias
Enter your number to get our free mobile app
More From WFHN-FM/FUN 107