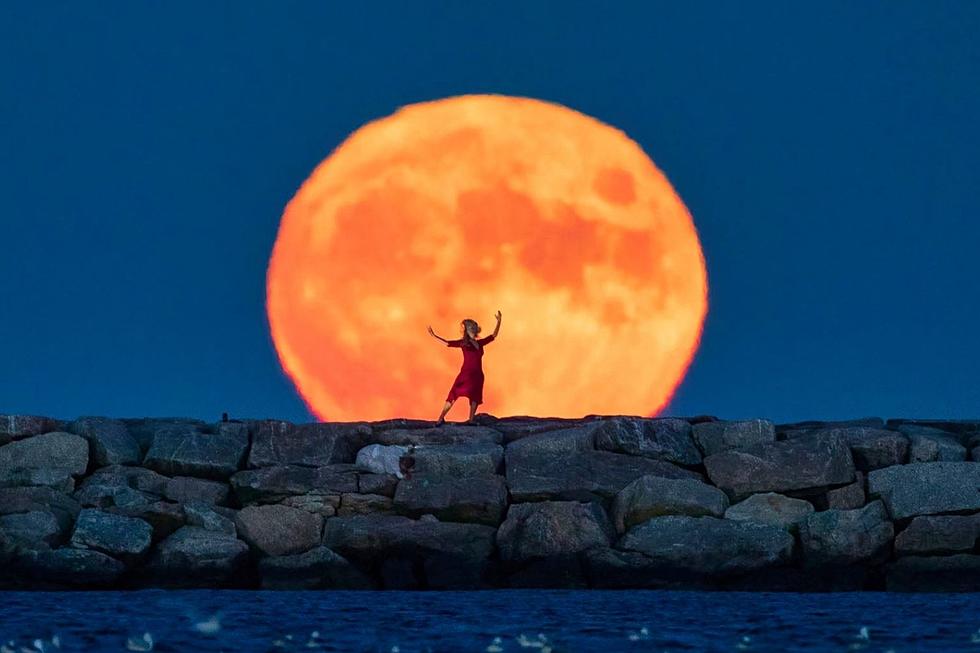 Block Island Photographer Catches Harvest Moon at the Perfect Time
Courtesy of Aleksander Baba-Vulic
The harvest moon introduced us to the fall season in spectacular fashion on Monday, but trying to capture the beauty on a cell phone camera hardly did it justice. Leave it to one Block Island professional photographer to capture an awe-inspiring series of photos that shows the dramatic moonrise over the tiniest of islands in Rhode Island.
Aleksander Baba-Vulic's passion for photography has blossomed over the years. The first camera he owned was gifted to him as a child by his father, of which he got from his own father.
"I started to play around with it and slowly grew interest," Baba-Vulic said. "I got my first compact camera (years later) and that's where everything clicked."
He began reading magazines and learning online, teaching himself the complex world of cameras and photography. He grew up in Serbia, but for the past 16 years he has called Block Island home. If you have never been, think of Block Island as Rhode Island's version of Martha's Vineyard, just a bit smaller and a little more laissez-faire.
In anticipation of the harvest moon, he made sure to clear his schedule. It's not very often a photographer gets a chance to capture something like this, and getting the perfect shot requires a lot more than pressing a button.
From distance, to angle, to timing, Baba-Vulic had to take everything into consideration, not to mention making the photo captivating.
"I met a woman on the Island who is in her seventies," said Baba-Vulic. "She was a professional dancer, and she has such a positive vibe. She loved my work, and we became friends." Her name is Kim E. Greenburg, and she attributes her skills in ballet to her teacher Herci Marsden, the co-founder of the Rhode Island State Ballet.
Baba-Vulic's girlfriend was originally going to be his muse for the shoot, but when those plans fell through, fate seemed to knock on his door. He ran into Greenberg the night before the moonrise and asked her to join in on the shoot. During the shoot, as Greenburg danced on the jetty of the island and Baba-Vulic clicked away on his camera, these incredible photos were taken and the "Moondance" project was born.
These Stunning Images of the Harvest Moon Are Almost Too Good to Be Real
The images are hard to believe, but professional photographer Aleksandar Baba-Vulic was able to capture the Harvest Moon in all its glory from Block Island.
More From WFHN-FM/FUN 107