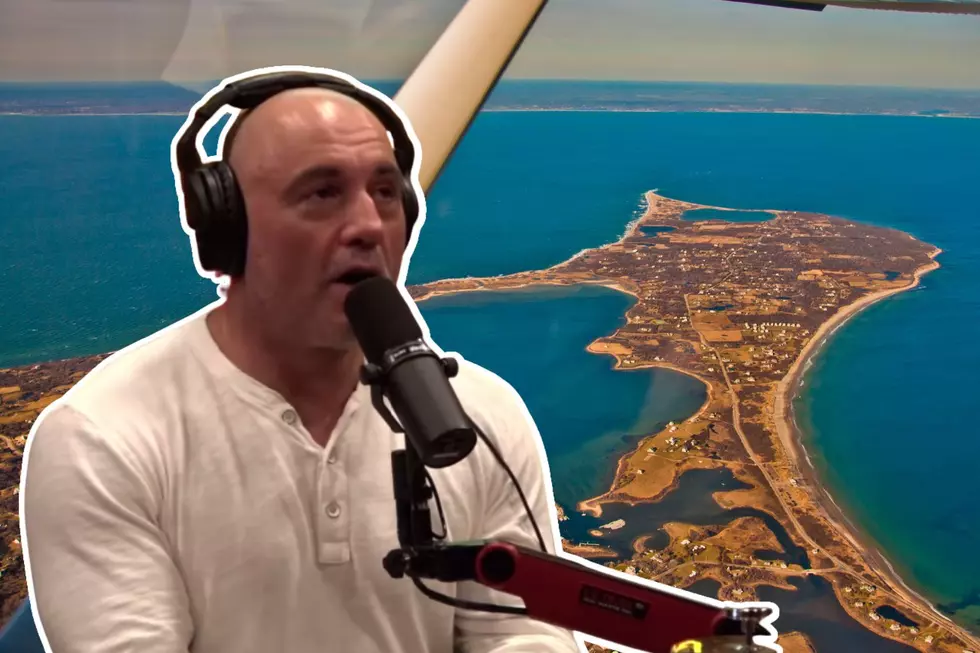 Here's Why Comedian Joe Rogan Will Never Return to Block Island
Tortminator/Youtube & Canva
For many of us, Block Island is a slice of paradise in the summer months. A ferry ride away from mainland Rhode Island, Block Island offers an escape from reality where everyone is on island time.
Unfortunately, famous comedian Joe Rogan didn't get the dreamy experience that most of us seek when taking the trip over. Instead, Rogan's experience was a sea of drunk people.
He got candid about his experience on his podcast.
Chris Williamson is a popular Youtuber, podcaster and club promoter, and he was Rogan's special guest on The Joe Rogan Experience for an episode on Aug. 2. During the three-and-a-half-hour episode, Williamson and Rogan began discussing alcoholism and how a person's environment plays a role in their relationship with alcohol. This idea presented by Williamson sparked a memory in Rogan's mind of his visit to Block Island in 1989.
"I've never encountered a more stupefyingly drunk audience in my life," Rogan said. "They weren't just drunk, they were (expletive) obliterated."
Rogan went on to say how he would never return to the island after his experience and he planned on telling every comedian he knew to never perform there.
"It wasn't one of them, it wasn't 10 of them, it was all of them," he said. "I've never encountered an audience like that where everybody was (expletive) faced."
He continued by saying, "I don't know, maybe it's better now," but if you have watched the news recently, it's hard to argue that it has gotten any better.
Does the culture of Block Island need a hard reset? Joe Rogan seems to think so. Check out a piece of the episode here, shared by GoLocalProv.
Look Inside the Largest Residence in Rhode Island
Seaview Terrace is a Golden Age gem in Newport, Rhode Island. It may be the fifth largest mansion in Newport, but it is certainly the largest single-family home, stretching 43,772 square feet. Let's take a look inside.
More From WFHN-FM/FUN 107