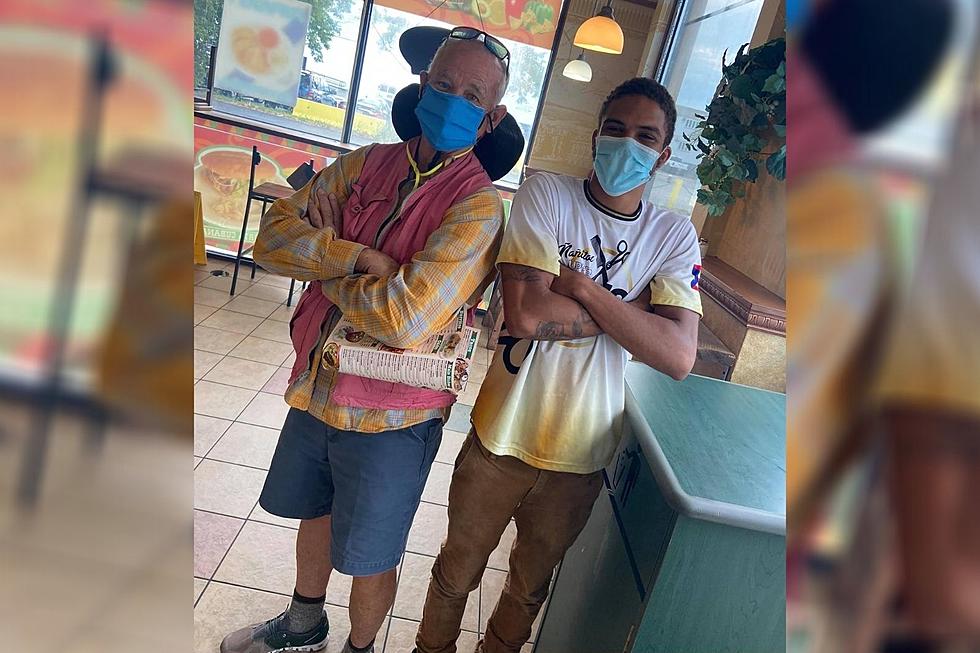 Bill Murray Spotted Eating Burritos in New Bedford
Courtesy of William Santiago Jr.
It seems as though the SouthCoast is quite the celebrity hangout, with the rich and famous often seen out and about, especially in the summer.
David Duchovny has been known to stroll around Padanaram, Sam Waterson enjoyed lunch over at Tia Maria's in New Bedford, I've bagged groceries for Karyn Parsons from Fresh Prince of Bel-Air at Lees Market in Westport; he list goes on and on.
Earlier this morning, around breakfast time, Bill Murray was spotted at a small local cantina ordering Burritos at Mi Antojo Mexican Restaurant.
But during his visit to Mi Antojo today, William Santiago, Jr. of New Bedford was lucky enough to run into Murray and captured a photo with the Ghostbusters star – sporting their masks, of course.
Murray was hanging out near the Route 18 restaurant on Conway Street, chatting with the locals while he was getting some work done on his boat. In the meantime, Murray decided to grab some grub and went with the chicken burrito and a Horchata Aguas Fresco to drink.
Here's where it gets good.
Apparently, Murray enjoyed his food so much that he went back inside and ordered a second meal for the road. What I can say? The guy's got good taste and an appetite that I can agree with.
Hours later, Javier, the owner of Mi Antojo, having just discovered that a celebrity was in the presence of one of his establishments, took to Facebook and shared Santiago's post with the following message:
Just goes to show that you never know who you'll run into these days and that burritos are totally acceptable as a breakfast item, per Mr. Bill Murray himself.
Enter your number to get our free mobile app
More From WFHN-FM/FUN 107