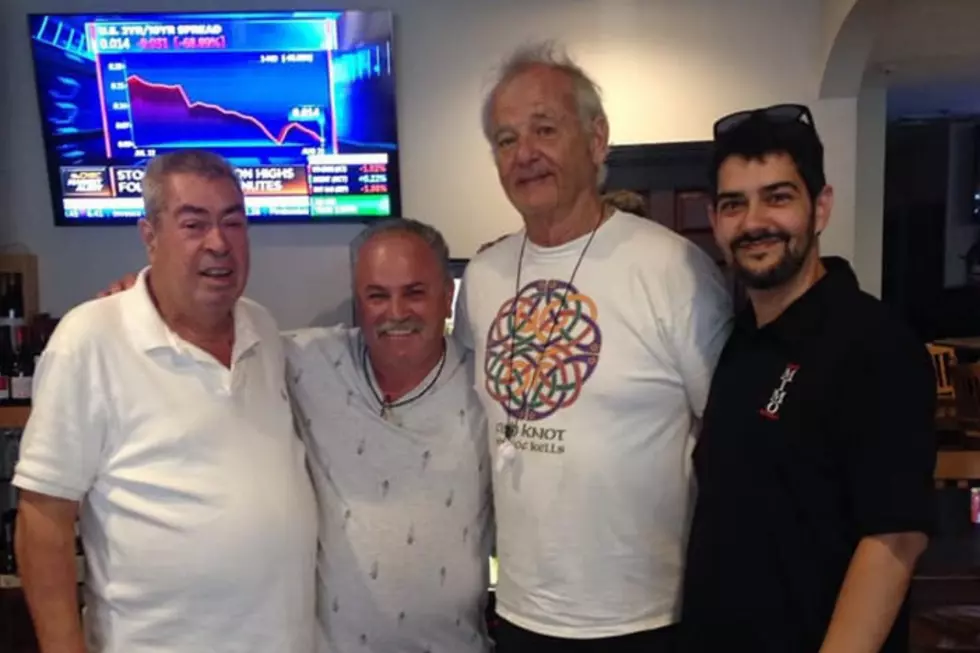 Bill Murray Shares Some Golf Tips at New Bedford Café
Café Mimo/Facebook.
Comedy legend Bill Murray has been making his rounds across the SouthCoast. He's always been spotted here and there around southeastern Massachusetts, the Cape, and the Islands, but I'm beginning to wonder if Murray may be falling in love with our area. Have you seen him out and about?
Bill has been staying in Martha's Vineyard for a bit of vacationing and has been making visits to some of the SouthCoast's sweet spots for some local eats.
For some reason, I can't get the image of him in a Ghostbusters jumpsuit out of my head. He clearly has set himself into semi-retirement and is enjoying his life. He was recently spotted at Patty's Pierogis in Fall River, and just this week, he was sharing some putting tips at Café Mimo.

Seeing as how most celebrities are not really super approachable and sometimes reluctant to take the time to take pictures with fans, it's great to see someone like Bill who, even though he has been at it for so long, is still happy to spend some time and pose for photos with his fans.
He hasn't been shying away from being seen out in public. Is it Groundhog Day, and he is hoping everyone sees his shadow?
Have you seen Bill out and about? I don't know if I'd fan-girl over Bill but I would absolutely stop him and thank him for the years of amazing entertainment. The poor guy probably wants to just relax and take in a SouthCoast summer and some of the delicious food we have around here. He clearly also likes to golf and we have some sweet golf courses in our area, too.
Do you think Bill is making some good decisions about spots to hit up for some grub? Have any suggestions for him?
By the way, now I want to go home and have a Bill Murray movie marathon. If you don't hear from me for a few days, you know where I am.
More From WFHN-FM/FUN 107