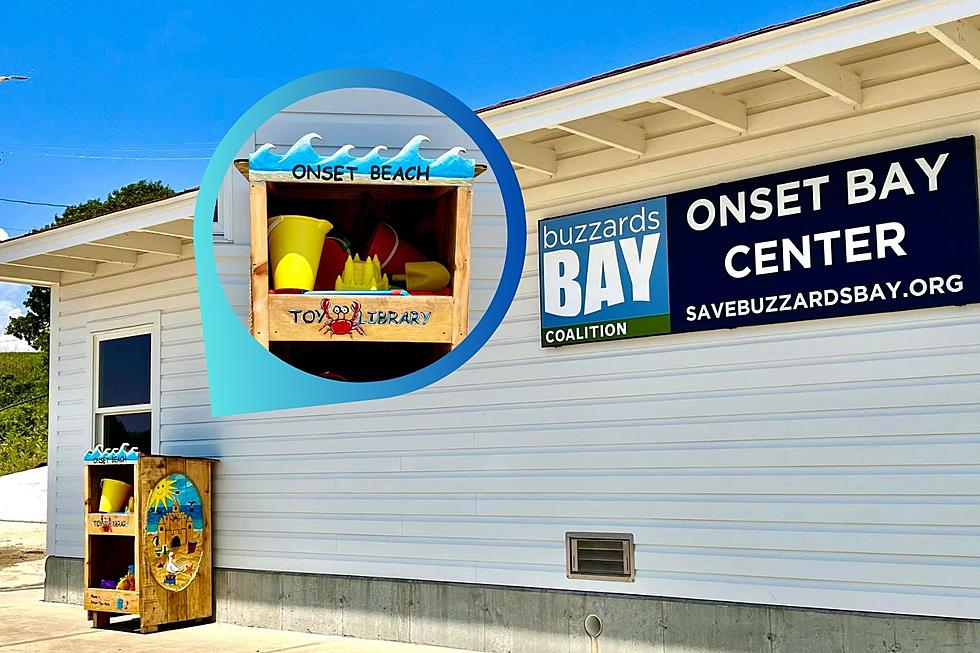 Wareham Artist Creates Free Beach Toy Library for Kids at Onset Beach
Dianne Enzian
Thanks to the effort of a Wareham artist, Onset Beach will have its first-ever beach toy library to be used by any little one that could use a toy during their day in the sun.
After being inspired by a Rhode Island teenager who had a similar mission, Dianne Enzian knew she wanted to bring the idea to Wareham.
Who is Dianne Enzian?
Dianne Enzian was a mail carrier for 32 years, but her passion has always been art. When she retired, she knew she wanted to hone in on her craft and dedicate her life to artful expression.
"I'm inspired by nature, its textures, colors, smells…and I love to garden, so it all goes together," she shared.
She would often bring her artwork to local fairs but admitted it wasn't as fulfilling as she had hoped. She decided to create her own sanctuary at her home in Wareham, with a flourishing garden and a tent where people can come and enjoy paint parties.
Dianne's Art Farm is a place for anyone looking to enjoy nature and make something with their own two hands.
Enzian Builds Beach Toy Library for Onset Beach
Recently, Enzian came across a story about 18-year-old Betty Foley, a senior at North Kingstown High School in Rhode Island that put together a beach toy library for her town's beach.
"I was so inspired and I decided to throw it out there online to see if anyone would be interested, and everyone was so positive about it," said Enzian.
With the help of her fiancé's carpentry skills, a few shingles from her son, and her beautiful painting job, Enzian created a gorgeous beach toy library that would stay secure all summer long.
"I reached out to the Onset Bay Center and asked if they wanted it at the Center by Onset Beach, and they were thrilled," said Enzian.
Official Unveiling of the Beach Toy Library in Wareham
Enzian installed the library on Friday and already has the Bay Center, as well as a few friends, donating toys for the library.
An official ribbon cutting will take place on July 12th to officially welcome this thoughtful gift to the beach.
"Right now, the Onset Bay Association agreed to give toys and a few people will be dropping some off, but eventually it will evolve into several people maintaining it and keeping it stocked," said Enzian.
"I'm so excited and happy," she continued. "The way I look at it, we aren't all at the same place in life. Some people don't have their own toys. Now, when they go to the beach, they can grab one and they can explore and have fun like everyone else."
This is a fun addition to a popular Wareham beach. Let's see if the trend catches on elsewhere!
LOOK: Westport Man Creates Massive Sand Sculptures on Cherry and Webb Beach
Richard Huggins has been creating sand sculptures for the past 45 years and uses SouthCoast beaches as his canvas.
One Star Reviews of Westport's Horseneck Beach
Not everyone was having a good time when they stopped to visit one of Massachusett's most popular beaches.
Here's what some reviewers had to say about Horseneck Beach in Westport.
More From WFHN-FM/FUN 107