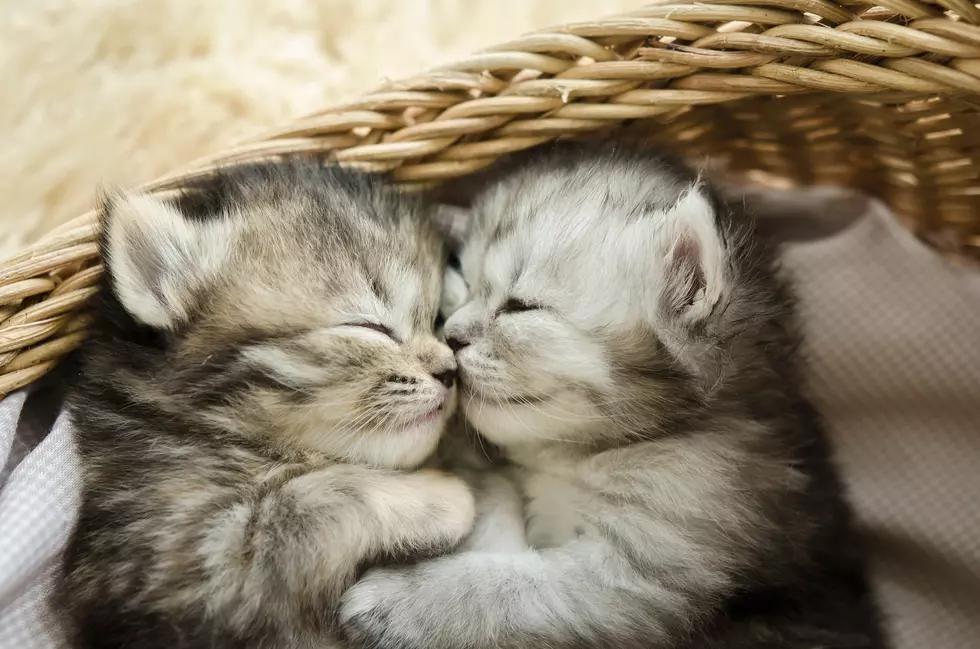 As if We Need a Reason to Cuddle With Lil Kitties
Getty Images/iStockphoto
If you've tried puppy, goat and llama yoga and loved it, then this will be a no brainer for you.
I attended a puppy yoga class once and as much as I tried to hold my downward dog pose, I just couldn't.  The cutest little baby english bulldog kept coming over to my mat wanting to be pet... I couldn't resist.  So needless to say, there wasn't much yoga happening at the puppy yoga class I went to.  And honestly, I might just want to lose the expectation that I'll be getting deep into my yoga practice when little kittens are involved in it.  Which is fine by me.
For the cat lovers and exercise enthusiasts on the SouthCoast, this a yoga class filled with the cutest little kitty's around.  Kim Cipolla is a dog trainer and certified yoga instructor who will be leading this class.  Did you know that kittens and yoga bring therapeutic benefits to many people?  Well, they do.  Kim will be hoping that these lil' cuties get adopted into new homes too.
Please bring your mat, not your cat. They will provide the kitties.
Date: Sunday, June 2, 2019
Time: 3:00 PM-4:00 PM
Level: All levels – gentle yoga for humans
Cost: $20
Where: @ the Potter League – 87 Oliphant Lane Middletown, RI 02842
Space is limited. Tickets are Non-Refundable. Well behaved children ages 10+ are allowed. Two kids per adult.
More From WFHN-FM/FUN 107