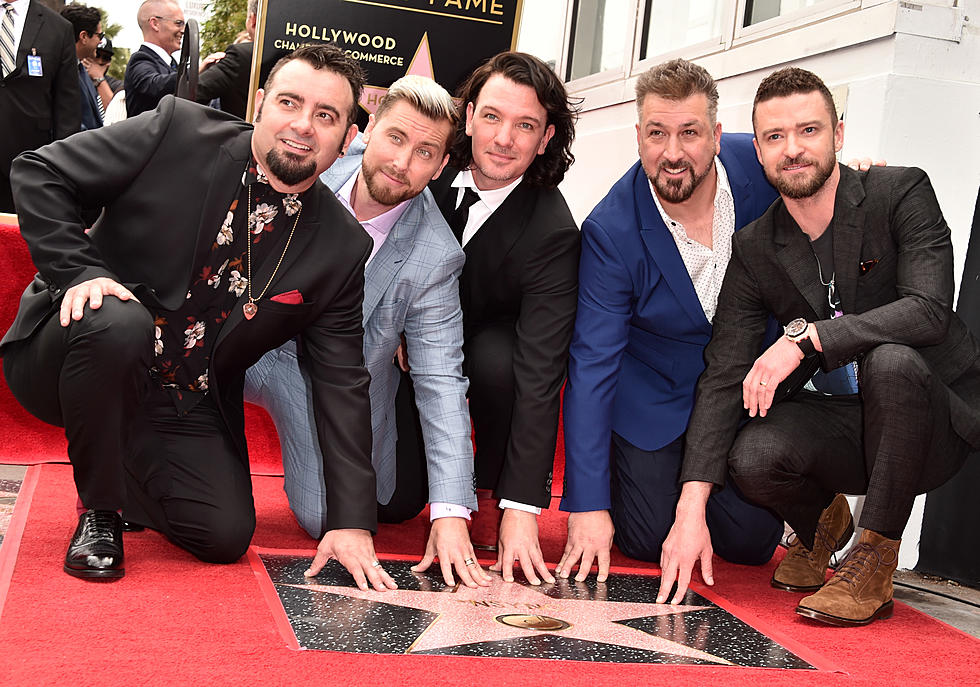 An NSYNC Reunion Could Be a Reality
Alberto E. Rodriguez/Getty Images
It's been a dream of mine for years, now it sounds like we're all one step closer to an actual NSYNC reunion.
Seems we have Ariana Grande to thank for talk of NSYNC getting back together.
Lance Bass told Variety that the Coachella performance was "incredible and it was a big moment for 'NSYNC" and has now lead to talk of a real-deal reunion.
Now I know that rumors of this have been floating for years with nothing ever, EVER happening.
But I guess this time around, actual offers have been thrown the guys way since getting on stage with Ariana in April.
Offers, Lance Bass says, that "would be stupid not to discuss and look at."
I'm guessing someone is showing them the money.
But does Justin Timberlake need it? Or even want it?
I mean we all know he is the holdout here—right? With his super-successful solo career, clothing line, book deals, etc, does he need to bother going back to his NSYNC days? And does he even want to?
The guys have gotten together before. They reunited for the 2013 MTV VMAs when Timberlake received the Michael Jackson Video Vanguard Award. And, of course, got together for their Hollywood Walk of Fame star in April of this year.
But other than a one-off here and there, no reunion talk or tour has really happened.
With real offers out there and the success of other boy bands reuniting (I'm looking at you, New Kids), maybe this time my NSYNC dream will come true.
More From WFHN-FM/FUN 107