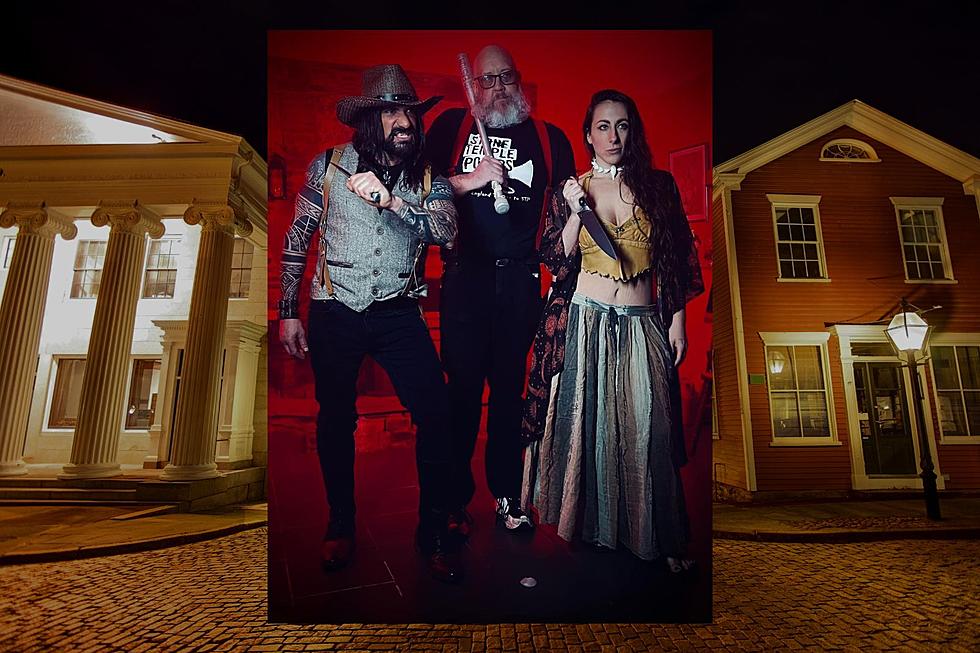 Want to Be an Actor? Audition for This Horror Movie Being Filmed on the SouthCoast
Canva and Jonathan Cruz
The devil is coming to the SouthCoast.
A horror movie by a local production company will film on the SouthCoast this year and the team is searching for extras to add to the film.
Here's how to join the project (if you dare).
Sai-Con Productions to Shoot Horror Movie in Town
New Bedford native Jonathan Cruz is the producer of Sai-Con Productions, an independent film company that specializes in horror and slasher films. At just 12 years old, he became an actor thanks to a little bit of luck and a push from his mother.
"She saw a post on Facebook, and they were looking for people a little bit older because it was a mature, grotesque movie, but they made an exception for me," he said.
Cruz went on to land roles in movies such as Adam Sandler's "Hubie Halloween" on Netflix and eventually landed the role of producer for the company where it all started.
Now, Cruz hopes to find local actors to join in the company's latest horror film, Sins of the Devil.
What to Expect From the Upcoming Film Sins of the Devil
"It will be a classic horror slasher filmed on the SouthCoast," he said. "The director is very secretive about the script, but the premise is a mysterious cult moves into town and they invade the 18-year-old protagonist's birthday party, and horror unfolds."
Cruz and his team know a thing or two about horror and Cruz says this project will be much scarier than their last film Plaga Zombies: American Invasion.
How to Land a Role in Sins of the Devil
Cruz and Sai-Con Productions are looking for young adults, age 18 to mid-20s, to participate as extras as they shoot all over the SouthCoast.
"It will be SouthCoast shooting locations. We are looking at older-style houses around town (and) maybe some farmhouses," he said. "We plan on doing an audition early next month and people who are interested can reach out on Facebook or email, where they can send us a headshot and quick resume."
Halloween of 2024 is the goal for the official release date of Sins of the Devil. Cruz has his eyes on Amazon or Tubee to stream the film but would never turn down a chance to get his latest project on Netflix.
If you are a lover of all things scary, here is your chance to join in on the fright. Keep your eyes peeled on Sai-Con Production's Facebook for audition details.
On the Set of New Film Being Shot in Rhode Island, Coming to Lifetime
A psycho-thriller film is coming to Lifetime at the end of this year, and the Rhode Island landscape will be the backdrop to this sinister storyline. Maddie Levine got a chance to sneak onto set and capture some behind-the-scenes moments.
Horror Film 'Interference' Takes Over Dillon's Restaurant in New Bedford
Dillon's Restaurant in New Bedford is the backdrop for scenes in a new horror movie directed by city native Lila Woodridge. Check out the action.
More From WFHN-FM/FUN 107