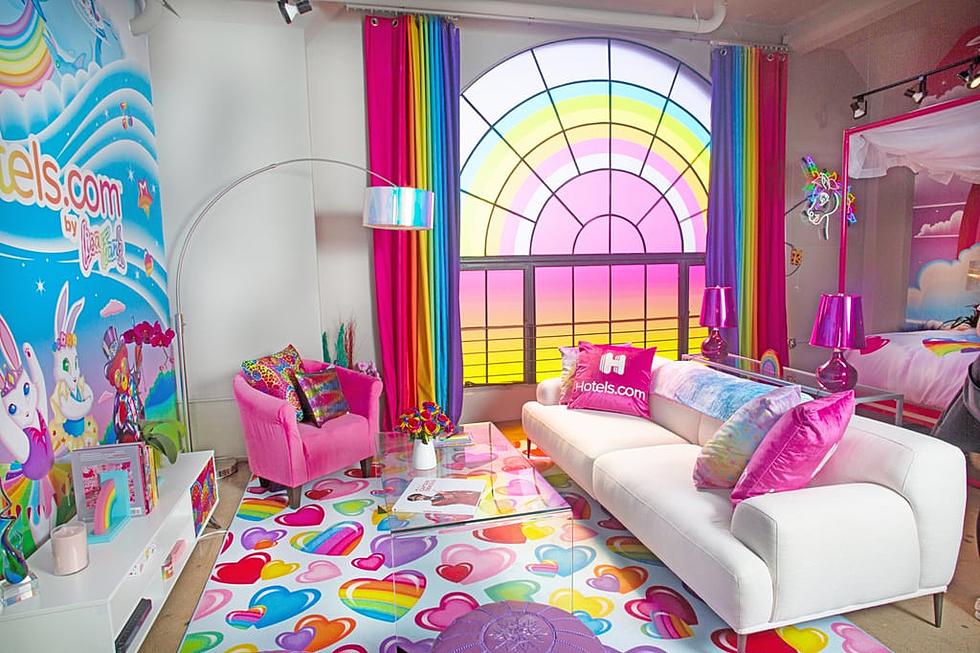 Your Middle School Self Needs to Stay in This Hotel Suite
hotels.com
Imagine your middle school Trapper Keeper coming to life and creating its own world. That's basically what this hotel room is like.
The world of Lisa Frank has left the notebook covers and exploded into an entire hotel suite in Los Angeles.
It could be rainbow overload or it could be the best stay your inner pre-teen ever had.
And it has everything you need to hunker down in your rainbow world for days on end.
Like a kitchen complete with a candy corner:
Cozy little living room space with a cat pillow I just know I had on a notebook back in the day:
A canopy bed with neon unicorn lamp:
And a dreamy dolphin bathroom:
It is definitely the place to get your girls together for the ultimate sleepover party.
But with all the Lisa Frank stuff crammed into this penthouse suite, my favorite little touches are the kitchen cabinet full of beanie babies.
The 3-D dolphin holding the toilet paper in the bathroom.
And of course, the desk set up with all the Lisa Frank notebooks, pencils and erasers you know and love.
The suite may be short-lived, but an overnight in it only costs $199. Not too shabby if you ask me.
Maybe it'll be so popular they keep it around a bit longer. Fingers crossed!
More From WFHN-FM/FUN 107