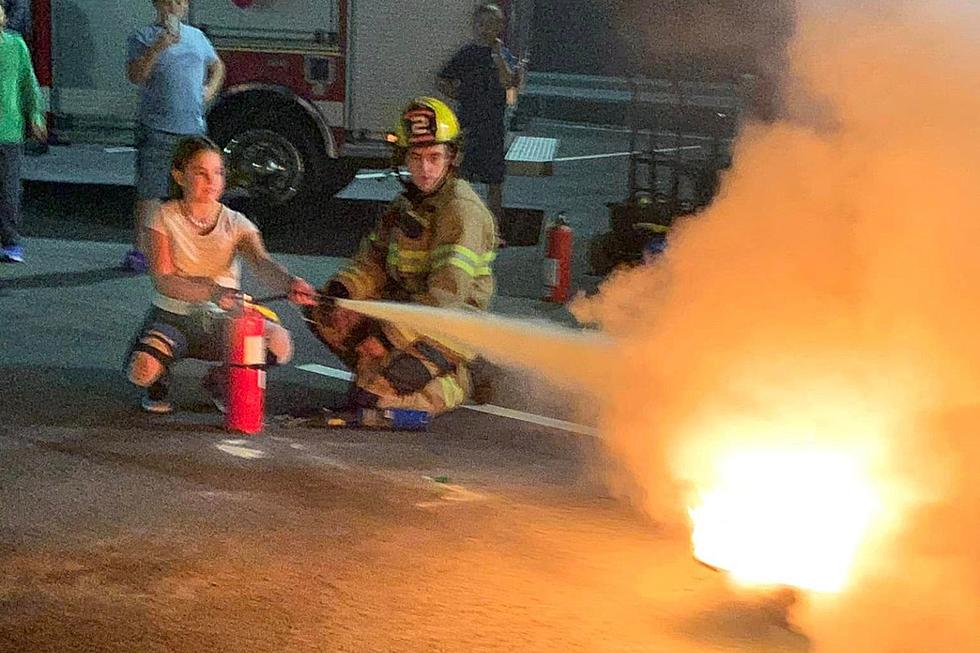 Did We Spot You at Mattapoisett Fire Department's Super-Fun Open House?
Gazelle/Townsquare Media
What a night it was in Mattapoisett.
Each year, the Mattapoisett Fire Department hosts a family fun night to teach kids and adults the importance of fire safety. On Thursday, Oct. 13, the fire department teamed up with the Friends of Jack Foundation, and the word spread fast. Cars were lined up and down the road stretching for almost a mile as families gathered for popcorn, pizza, prizes and educational demonstrations.
As a bonus, the crisp fall weather couldn't have been any more perfect.
Upon arrival (once I found a parking spot), I saw a bunch of balloons in the distance. Evidently, some folks decided to also throw birthday parties at the event. Two birds with one stone.
Children climbed in and out of the fire engines, extinguished small (professionally supervised) fires with extinguishers, dressed up in full firefighter gear and practiced their aim with hoses. Volunteers and firefighters were scattered throughout, serving food and beverages, passing out swag and giving tours of the station that opened up a year and a half ago.
Mattapoisett Fire Chief Andrew Murray was on scene meeting and greeting residents alongside his crew and the CEO of the Friends of Jack Foundation Jill Fearons, who passed out teddy bears to the kids. These bears play an important role in the daily lives of first responders to help comfort children involved in traumatic situations.
The parking lot was full, the kids smiled from ear to ear and a job was well done by the Mattapoisett Fire Department.
If you were at the event Thursday night, see if you can find yourself below. And hey, if you weren't, maybe you'll spot someone you know.
Mattapoisett Fire Department's Annual Open House Family Fun Night
The annual open house event was a huge success at the new Mattapoisett Fire Department with the Friends of Jack Foundation.
Gallery Credit: Gazelle
Then and Now: Vintage Mattapoisett Pictures After Great 1938 Hurricane
Never before seen footage of Mattapoisett after the Great 1938 Hurricane
Gallery Credit: Michael Rock
New Bedford's New Fire Safety Inflatable House
Gallery Credit: Michael Rock
More From WFHN-FM/FUN 107