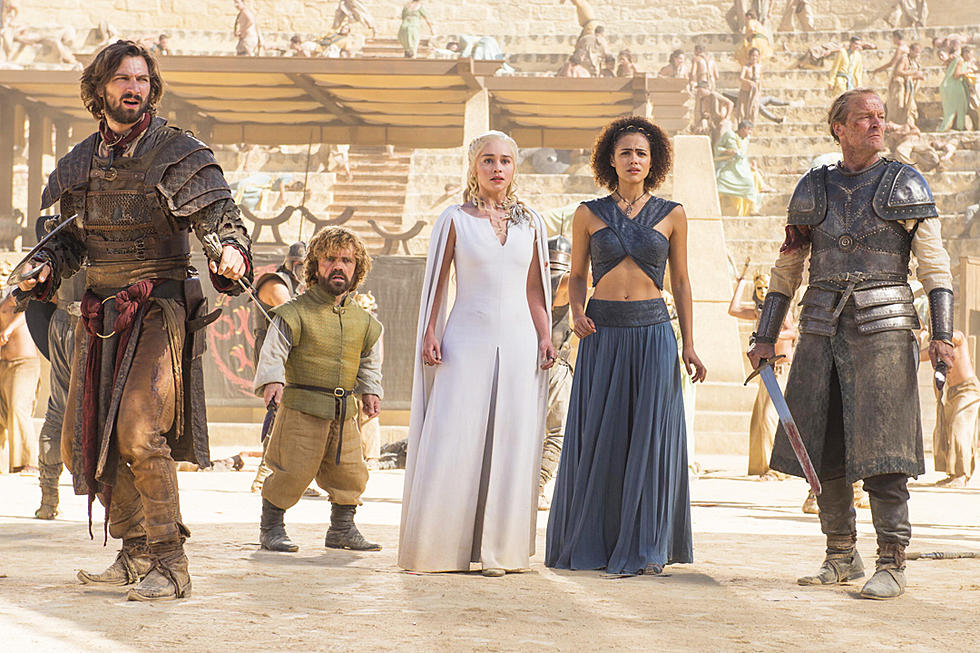 Which 'GoT' Gal Should Win Best Supporting Actress This Year?
HBO
It is very difficult choosing who I would like to see walk away with Best Supporting Actress at the Emmy Awards this September, but I have to pick one.
Emelia Clark, who plays Daenerys Targaryen, is the only one out of all the female Game of Thrones cast members that is nominated in the Best Actress category for the Emmy Awards this year. All of the others are nominated in the Best Supporting Actress category.
It's kind of surprising and I believe most would agree with me when I say I feel like these women are all equals on the show. The only actress that I think would be in a supporting role category is Gwendoline Christie, who plays Brienne of Tarth. That is a big BUT, though. She is nominated for her role in this past and final season, in which she totally killed it. She was definitely more front and center during Season 8 of GoT.
View this post on Instagram
So who should it be: Cersei, Sansa, Brienne of Tarth or Arya? For me, it was a toss between Sansa and Arya, and after more thought and re-playing the season and the acting that went into her character, I'm going with Masie Williams. I thought she was outstanding in Season 8. Take our poll and cast your vote. 🏆
More From WFHN-FM/FUN 107