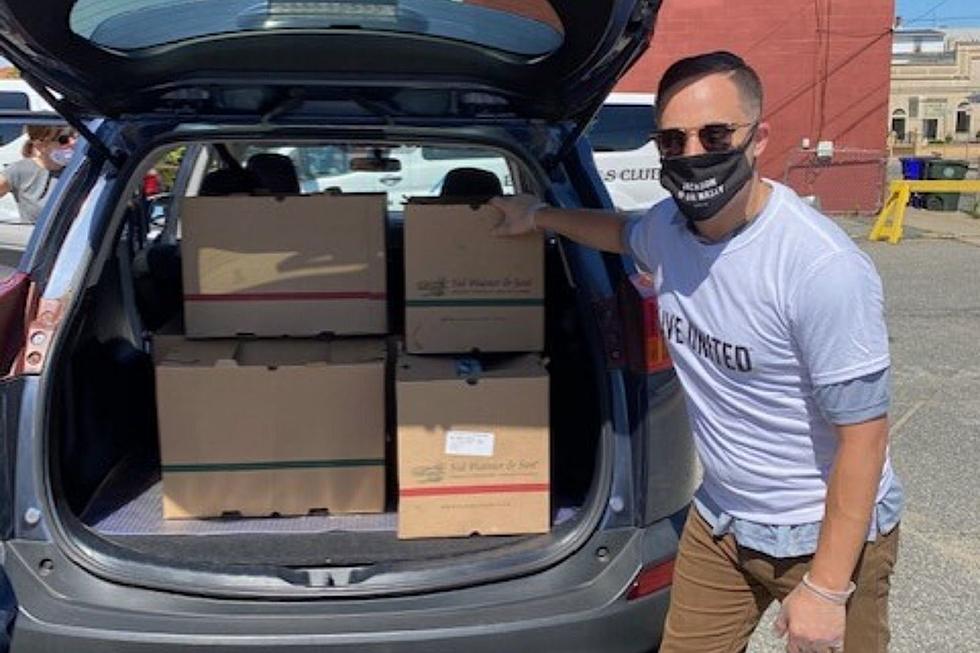 Volunteering Really Helps Our Mental Well-Being
Jackson Scott/ Townsquare Media
These past few months, many of us have felt helpless. Doing our part consisted of staying in our homes and trying not to make any contact with anyone. Not feeling like a contributing, productive human being is just not in my DNA.
I'd like to think that we were built to use our talents and skills to help others. If you are like me, these past few months you haven't felt very productive.
When we were finally allowed back into the studio, I almost felt human again – but something was still missing. I still felt I needed to get out and help. I just went months of having a roof over my head and not having to worry about where my next meal was coming from and knowing there were so many that didn't have the same, I felt I needed to do more.
Thankfully, we talk with United Way of Greater Fall River and they were on a mission to help feed the community and were in need of volunteers.
The United Way of Greater Fall River has been partnering with United Neighbors, along with a bunch of local restaurants and food services businesses, to get fresh meals to families in need in the greater Fall River area.
So I got in my car and drove over to the Fall River Boys and Girls Club in Fall River, where they had an assembly line of volunteers, all wearing masks and practicing social distancing. We not only filled bags with food but then loaded up cars driven by volunteers to bring these meals to families in need.
This week we filled enough bags to feed over 180 families. That's a lot of people.
The energy of all the volunteers was contagious. We were all so eager to help even with the sun beating down on us.
I am so thankful that this program is in place and I truly believe that volunteering during this time can be great for your personal mental health. Obviously, if you decide to volunteer, make sure you do it safely using all the recommended precautions.
KEEP READING: 50 community resources supporting Americans financially impacted by COVID-19
Enter your number to get our free mobile app
More From WFHN-FM/FUN 107