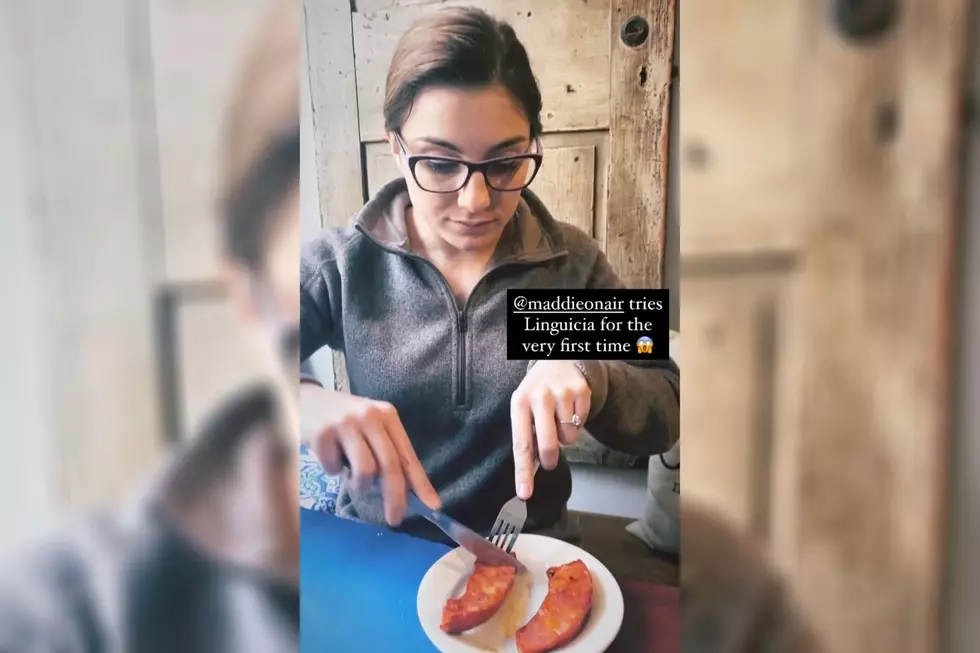 True Story: I've Never Had Linguica, Until Now
Maddie Levine/Townsquare Media
Today was a monumental day in my quest to become more familiar with the ways of the SouthCoast. The truth is, I have never had linguica before, which I understand is unheard of around this area.
Well, I finally made it happen thanks to my friend Gazelle. I had linguica for the first time today and this is my honest opinion about this SouthCoast staple.
Earlier this morning on Michael and Maddie, Gazelle was trying to figure out if cheese does, in fact, belong on a linguica sandwich. The results were pretty clear, with over 70 percent of voters in favor of cheese being paired with the flavorful meat. Then the cat came right out of the bag as I confessed to Gazelle my dirty little secret.
"What do you mean you have never had linguica?" he asked me, incredulously. I bashfully shrugged my shoulders as he made us a reservation at Tia Maria's in New Bedford for after the show.
I have a feeling he was embarrassed to be associated with someone who has never had it.
I ordered my usual sweet bread French toast, but this time, a side of linguica to accompany it.
I'll be honest with you, the sight of linguica is not very appetizing. The swirls of what appear to be different colored meats and fats were all jumbled together in a thick, meaty link. The butter knife had a hard time getting through the casing as I tried to cut the smallest piece to place on my fork and into my mouth.
The cameras were rolling as I put the first bite into my mouth for all of Instagram to see.
To my surprise, it tasted similar to pepperoni. As I continued to chew, the flavors grew more and more enjoyable, with just the right amount of kick to it.
I understand the hype now, SouthCoast. Linguica is, quite honestly, the best meat I have had in a while.
What should I try next?
Official Food of the SouthCoast
Enter your number to get our free mobile app
More From WFHN-FM/FUN 107