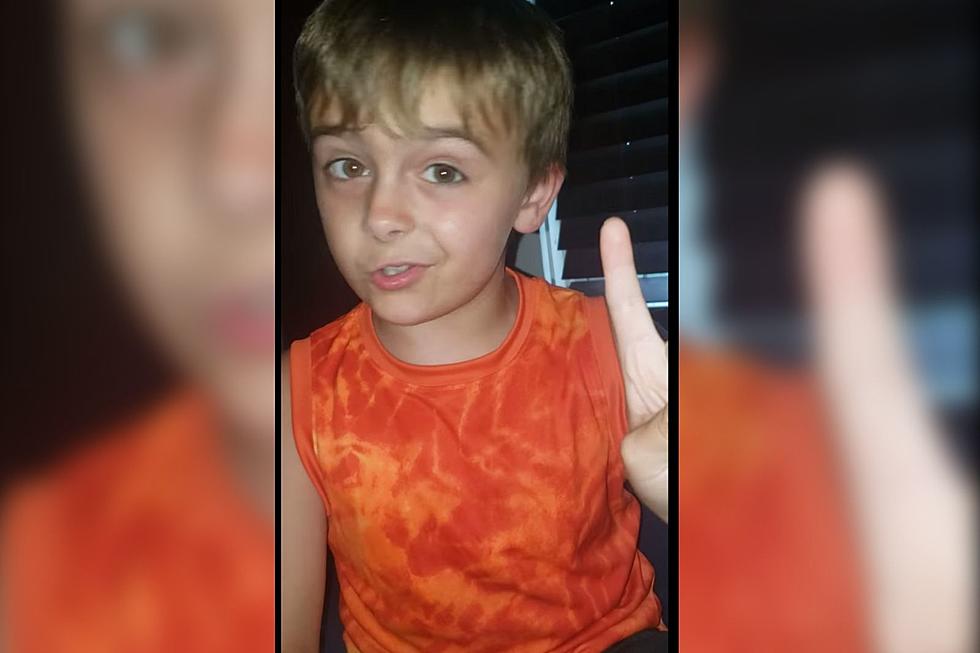 Tiverton Seven-Year-Old's Inspirational Message to Classmates Is a Must-See
Fun 107 via YouTube
If you are looking for a motivational speaker, I'm here to tell you that he's from Tiverton, he's seven years old, and he's ready to remind you about the importance of being a good person. Rowyn Montgomery has a message for his second-grade friends, but I think anyone can relate to what he's saying.
Michelle Montgomery has a future influencer on her hands. Her son, Rowyn, loves YouTube, and whenever he comes up with a good idea, he always has his mother record it. While some videos may be lighthearted, his latest video has a powerful message to his fellow students of Ranger Elementary, and I was blown away by the eloquence of this little man.
With his mother behind the camera, Rowyn addressed his friends that will be entering second grade alongside him.
"I want to let you know that it's going to be really fun, but make sure you be kind, not be rude…and believe in yourself," Rowyn said.
He motivates his friends by reminding them they can tackle this new school year head on, even though he's unclear how many grades he has left.
"You can get through second grade and go through other grades. God knows how many grades there's going to be," he said. "But I want you guys to know that believing in yourself is always the right thing to do."
"He's so funny," said Montgomery. "He's an old soul. You can talk to him about such deep things."
Rowyn lives his life being the positive influence wherever he goes. Michelle works in the behavioral health field and the two speak regularly on the importance of respect towards others and staying true to yourself.
Rowyn hopes to be a counselor when he gets older, so he can continue to help and motivate others around him, but I have a feeling he'll become a YouTuber/influencer as well.
If your child is nervous for the upcoming school year, just show them this. We love a good pep talk.
Popular Child Stars From Every Year
Below,
Stacker
sifted through movie databases, film histories, celebrity biographies and digital archives to compile this list of popular pint-sized actors from 1919 through 2021.
More From WFHN-FM/FUN 107