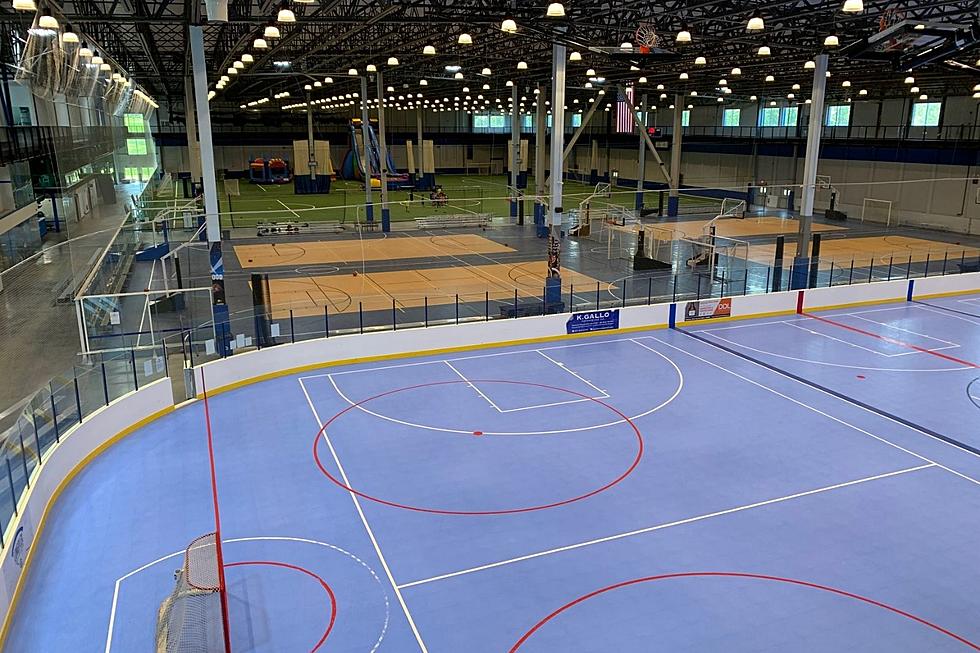 Tiverton's Longplex Family and Sports Center One of the SouthCoast's Most Breathtaking Businesses
Michael Rock/Townsquare Media
It's been a long time coming for Jim Long. His family has invested millions into what might just be one of the most exciting new businesses on the SouthCoast, but Longplex Family and Sports Center was anything but easy to build.
I first visited Longplex nearly two years ago in October of 2019. The second and third floors were still very much under heavy construction, but even back then I knew that what the Long family was building in Tiverton was something very special.
Longplex Was Worth the Wait for Tiverton
Since then, Jim Long has fought through all of the difficulties COVID brought, including the challenges of building anything at all, never mind a multi-million dollar facility.
The wait has paid off, however. As soon as you walk into the facility, it has a larger-than-life feel to it. The building and décor feel like something that could easily fit in at Patriot Place in Foxboro. There are big screen monitors everywhere you look and everything is first class and brand new.
The first floor features four full-sized basketball and volleyball courts, a floor hockey rink, two football/soccer fields, and batting cages. Longplex was built for tournaments. In fact, a tournament could have seven basketball or volleyball games happening simultaneously.
What's New at Longplex
Since my visit in 2019, Longplex has added a state-of-the-art workout facility for strength and conditioning and fitness. Every piece of equipment you could dream of is a part of the gym there.
Also featured on the second floor is a full bar and restaurant named the Sports Kitchen. The restaurant is specifically designed to host families as well as full teams. In addition to traditional tables, there are tables that allow an entire team to comfortably eat a meal together.
Longplex also features two arcades and a childcare facility. There is also space on the third floor for a physical therapist practice and a chiropractor.
Longplex Is Minutes From Interstate 195 in Fall River
If you haven't see this facility, yet, it is definitely worth the drive. Driving the speed limit, it took me six minutes to get to the Longplex parking lot from where I got onto Route 24 South in Fall River from Interstate 195.
Longplex Family and Sports Center in Tiverton Is Finally Complete
After years of construction, Tiverton's Longplex Family and Sports Center is complete. Here's a look at the newest and most up-to-date sports complex on the SouthCoast.
Check Out Swansea's Future Family Entertainment Venue, Silver Stone Castle
Owner and Swansea native Joe Estrela hopes to open the gates of his massive entertainment complex in the Summer of 2022. In the meantime, here's a sneak peek of the proposed design for his medieval-inspired adventure castle.
16 of the Best Businesses You'll Find Along Route 6
Route 6 is a bustling lane of thriving businesses. From quaint and unique to modern-day convenience, here are some of the best businesses you'll find while driving down the SouthCoast's most-traveled road.
20 Celebrities Who Love the New England Patriots As Much As You
Patriots Nation is strong with or without Tom Brady and these celebrities count themselves among the those who love New England's football team.
More From WFHN-FM/FUN 107