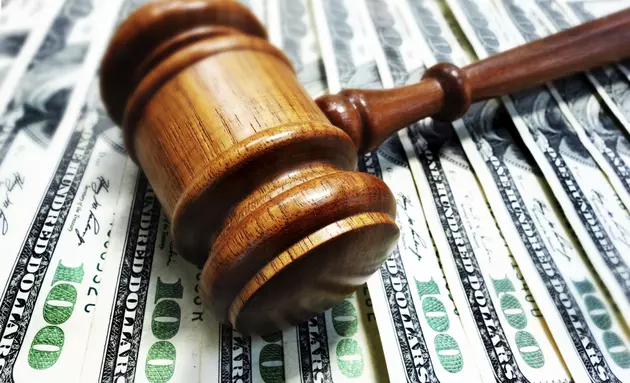 Three SE Massachusetts Men Arrested in Connection to Massive Fraud Scheme
zimmytws
Three men from southeastern Massachusetts have been arrested along with four others in connection to a multi-million dollar federal COVID funding fraud scheme — with one South Easton man accused of buying a Rolls Royce and French bulldogs with the funds.
The seven people allegedly involved in the multi-state scheme submitted dozens of fraudulent applications for Paycheck Protection Program (PPP) funding that added up to around $7 million, according to the U.S. Attorney's Office.
The USAO says 46-year-old Bill Dessaps of South Easton, 26-year-old Wens Herby Mathurin of Brockton, and 49-year-old Richardson Rhau of Brockton have all been charged with conspiracy to commit wire fraud and unlawful monetary transactions.
Four others allegedly involved in the scheme hail from Georgia, Tennessee, and Florida and face the same charges.
These are Wallace Ford, 38, and Erin Brown, 40, both of Buford, Georgia; Gardy Alexandre, 51, of West Palm Beach, Florida; and Adiana Pierre, 39, of Lookout Mountain, Tennessee.
Ford, who ran three purported businesses or non-profit organizations in Florida, is accused of fraudulently securing PPP funds for at least 27 borrowers and receiving kickback payments in return.
The USAO alleges that he started submitting PPP applications with inflated employee and payroll numbers for his own businesses in April 2020, and did so on behalf of others — including Pierre and Alexandre — from June 2020.
Between June and August 2020, according to the charges, Ford, his spouse Brown, and others submitted applications that included false wage and tax forms and received around $7 million in PPP funds.
Ford, Brown, Pierre, and Alexandre also allegedly received kickbacks of 10-20% of the amount of the loans — collectively more than $1 million total.
In Massachusetts, Rhau is accused of connecting the group with Dessaps and Mathurin.
Dessaps ran a used car dealership in Abington, and Mathurin purportedly ran a warehouse and cargo delivery firm.
Both men allegedly passed along their information for false PPP applications; Dessaps allegedly received a loan of nearly $837,000, and Mathurin a $314,000 loan.
They then allegedly gave kickbacks to Alexandre, and Mathurin also sent $45,000 in payments to Rhau.
The attorney's office said Dessaps allegedly used the PPP funds to issue fake payroll checks to himself and his family.
With the money, he allegedly bought a Rolls Royce, bought a new South Easton home in his sister's name, and paid out $32,000 to breeders of French bulldogs.
Mathurin is accused of making large payments to himself and his two business partners.
Rhau allegedly received more than $104,000 in fraudulent PPP funds and nearly $95,000 in other pandemic relief funds.
All seven face sentences of up to 20 years in prison and maximum fines of $250,000 or twice the gross gain from the scheme, whichever is greater.
They were conditionally released after appearing in federal court.
WBSM's Most-Viewed Stories of 2022
20 Celebrities Who Love the New England Patriots As Much As You
Patriots Nation is strong with or without Tom Brady and these celebrities count themselves among the those who love New England's football team.
More From WFHN-FM/FUN 107